Don't forget! Southside end-of-year awards are tomorrow!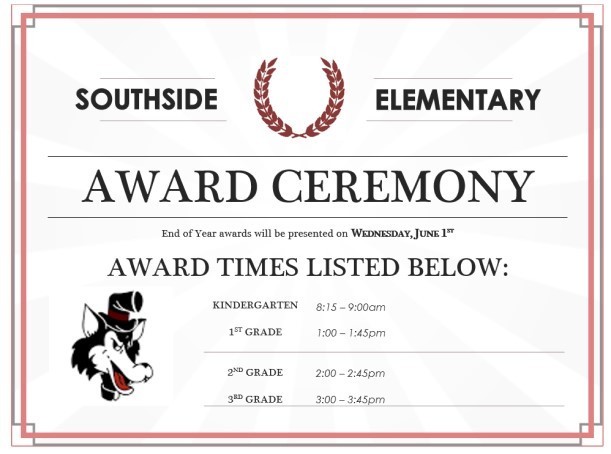 Break a leg Wolf Point High School Drama Class! Moriarty's Revenge is a masterful production from Mrs. Darby's students. What a extraordinary play from lights and sound to dramatic theatre. Thank you for the wonderful evening! Proud of our Wolves!!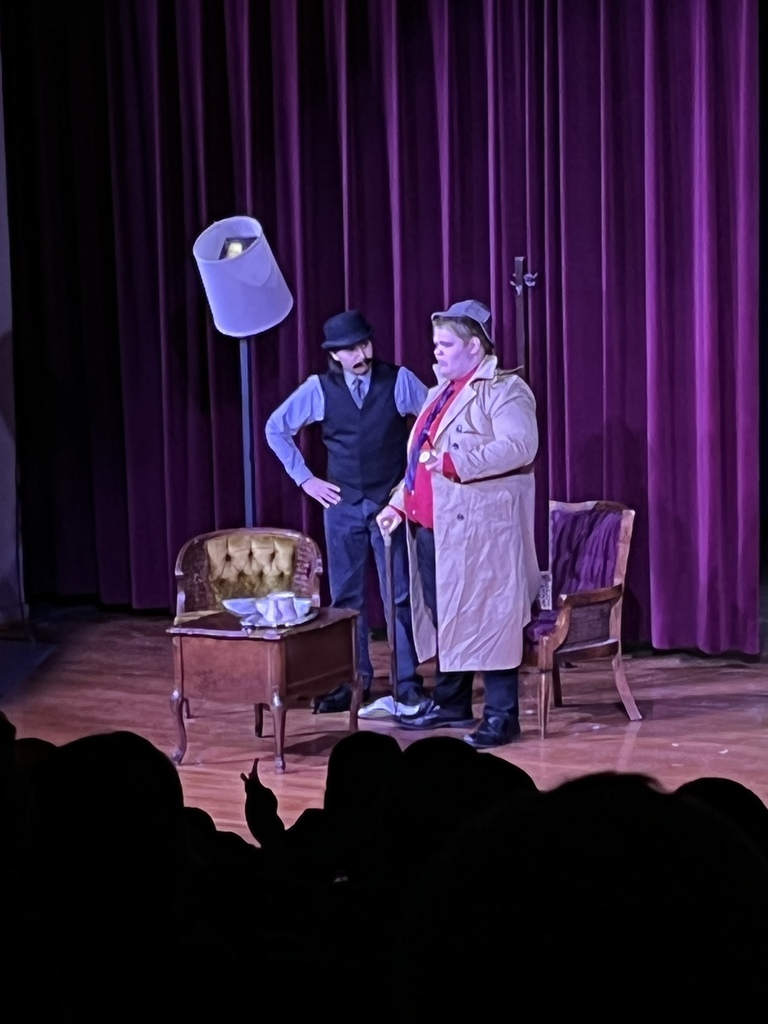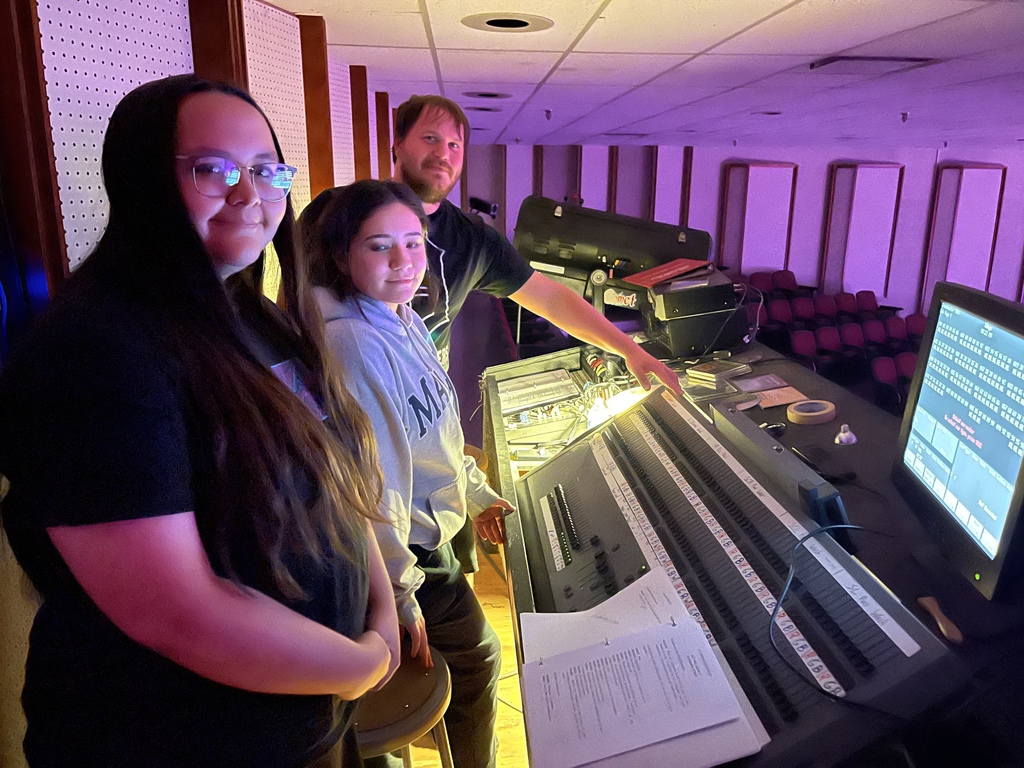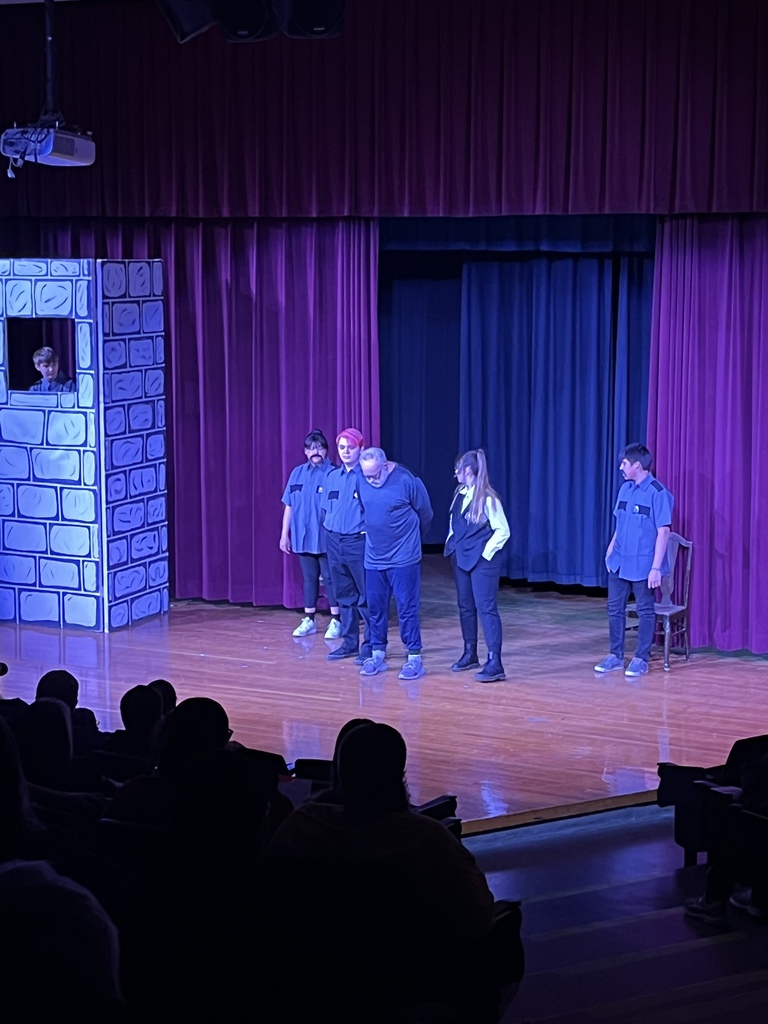 Wolf Point School District softball staff having fun taking part of EMS Softball tournament! GO WOLVES! Stay warm!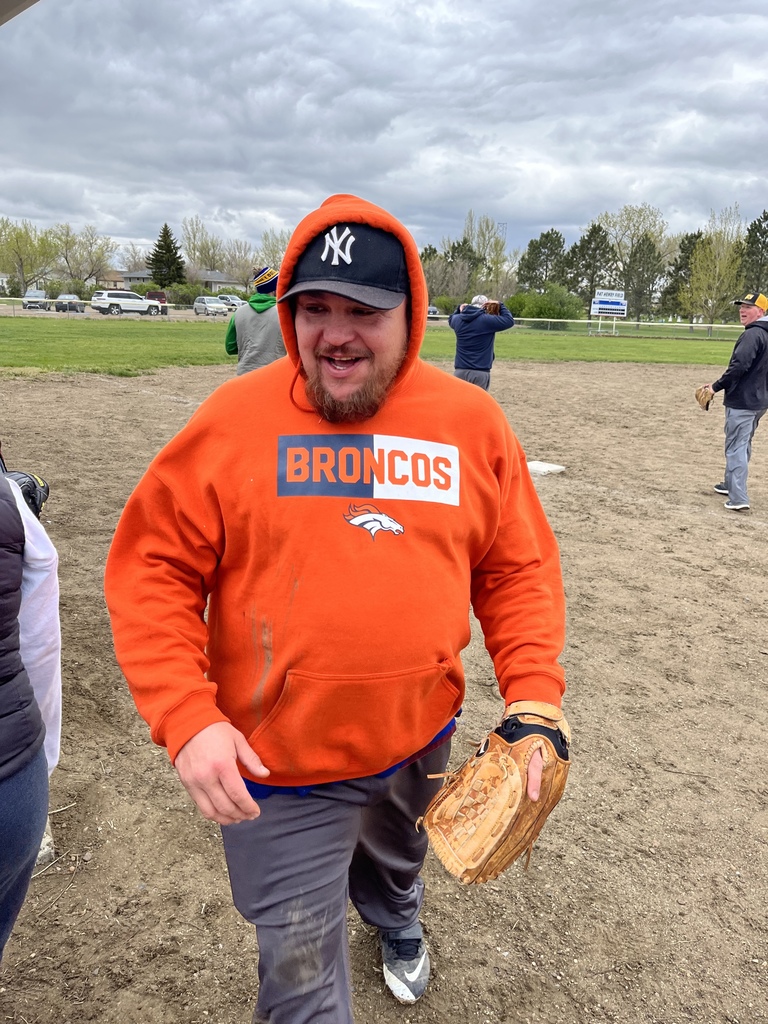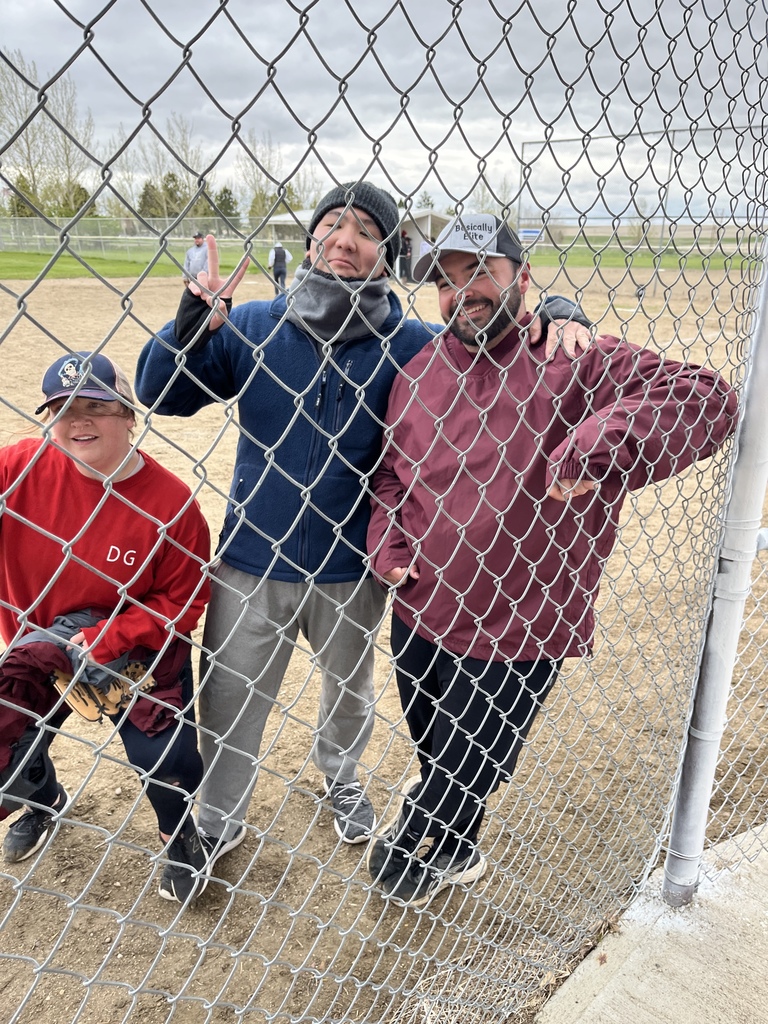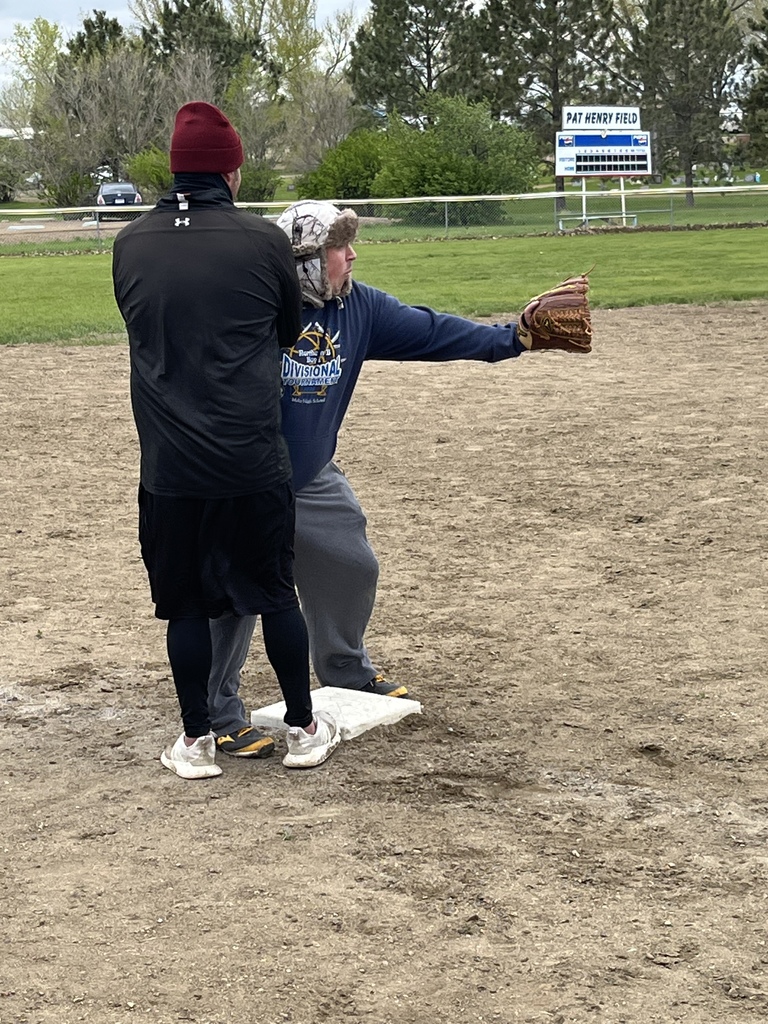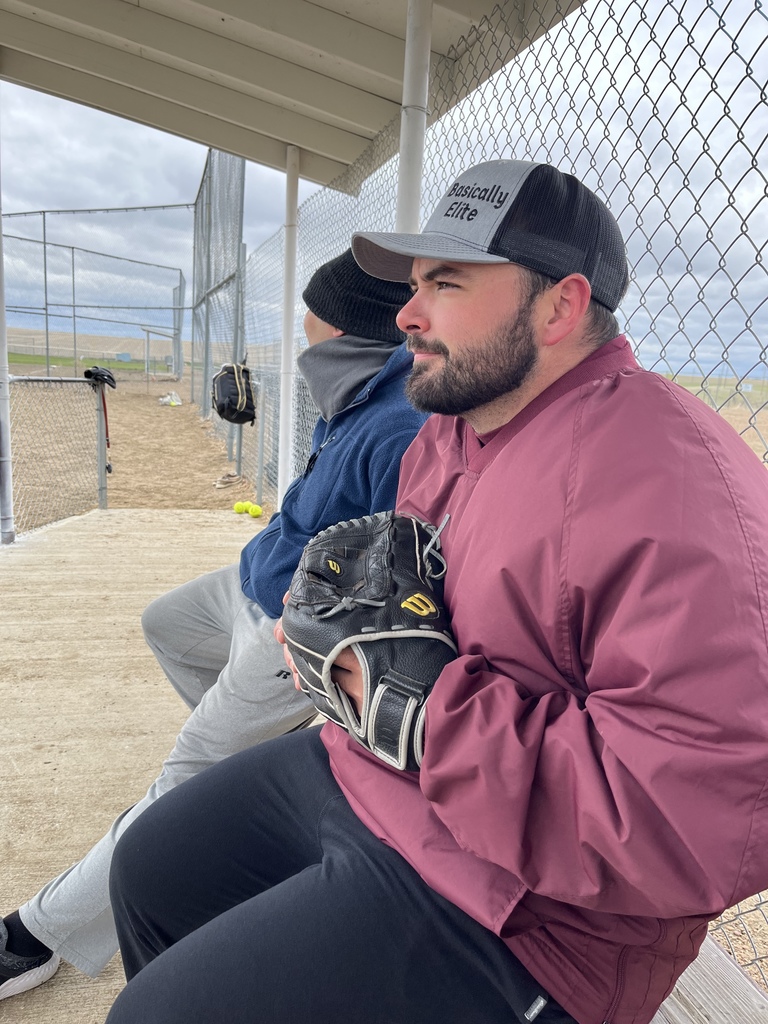 WEDNESDAY APRIL 27th, 2022 6:30-8:00pm @ WPHS Auditorium Did you know during the last decade the youth using devices for 3 or more hours a day increased in 2007 at 38.4% to 2021 to 71.8%? The district deals with online bullying on an average of 2-4 times a month. This presentation is for the community to learn about how to keep everyone safer online. Come join us for an informative meeting.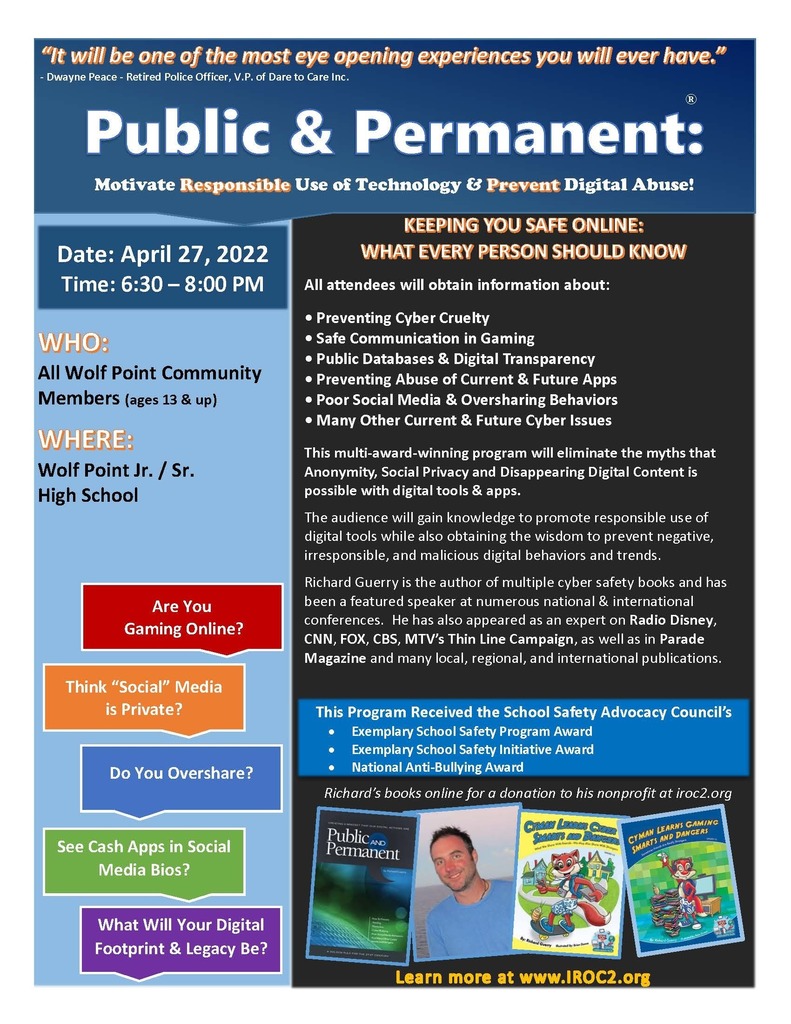 Wolf Point Schools Public Hearing Monday, April 25, 2022 5:30 p.m. Wolf Point Jr/Sr High School Multi-Purpose Room Chili and Frybread will be served. The draft Title VI application, the annual participation assessment, and the Impact Aid application will be available for review with an opportunity to comment. Information will also be available on the Title Schoolwide program. You are cordially invited to attend. Following the Public Hearing, the Title VI Wolf Point Parent Committee (WPPC) meeting will be held to review and the possible approval for the Title VI Part II application. Should you have any questions, please feel free to call the District Office at 406-653-5542.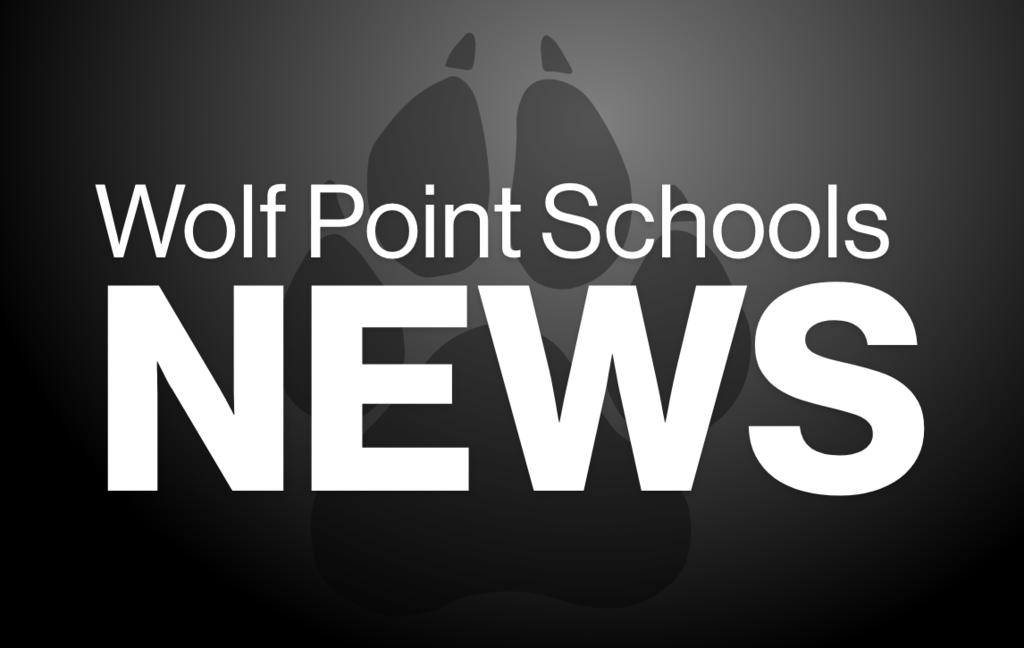 Community Listening Session, Wednesday April 27, 2022 at Northside Elementary.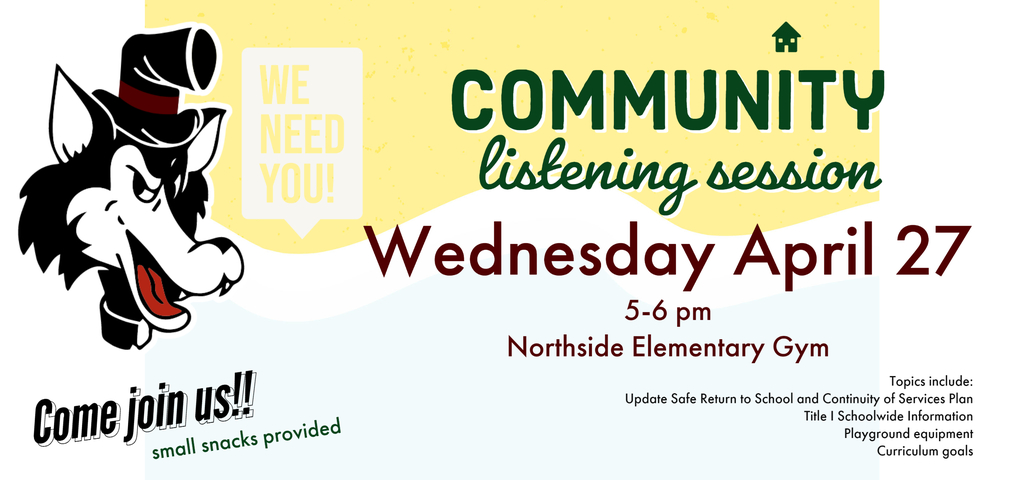 Due to local weather conditions and for the safety of our staff and students, we have elected to close all schools in the district Wednesday April 13, 2022.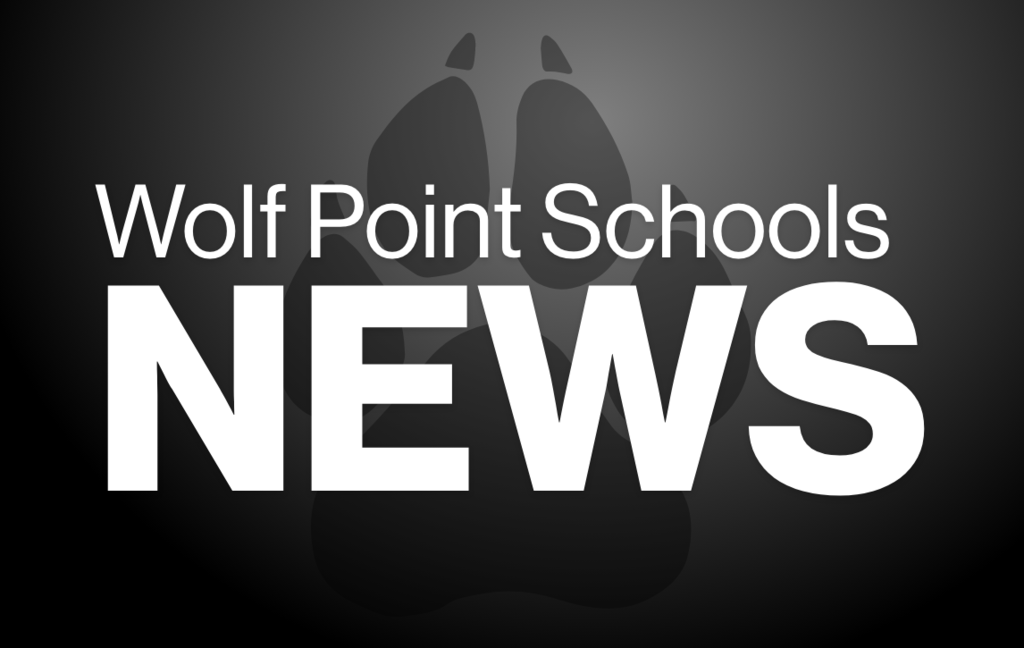 Don't forget, tonight is the last night for Parent/Teacher conferences, 5-8pm. Hope to see you there!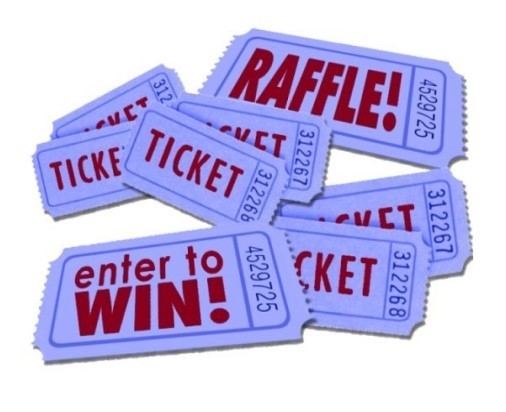 Parent/Teacher Conferences on Tuesday, April 5th and Thursday, April 7th from 5pm-8pm!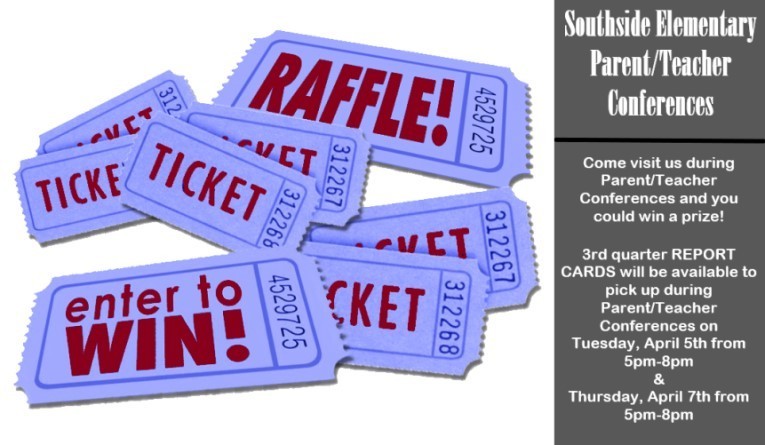 Wolf Point School District now has a 20' custom logo backdrop banner! This banner will be used to take pictures of team pictures, extracurricular college signing of contracts, important public relations happenings, and for student fun! Wolves Pride!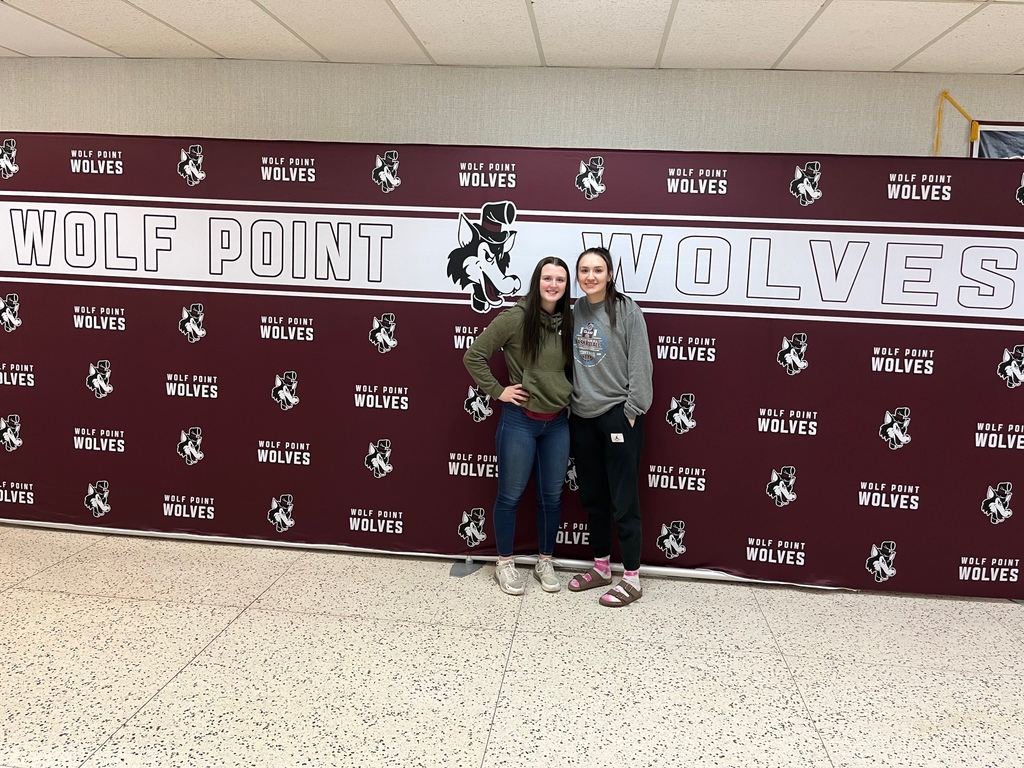 Don't forget, Southside school will have spring pictures tomorrow from 8am-3pm.

What a great day to celebrate 2/22/22 in the Wolf Point School District! We had fun events in every building! Check out these Northsiders. They got to dance in the halls at 2:22 pm, dress up and see teachers dressed up! GO WOLVLES!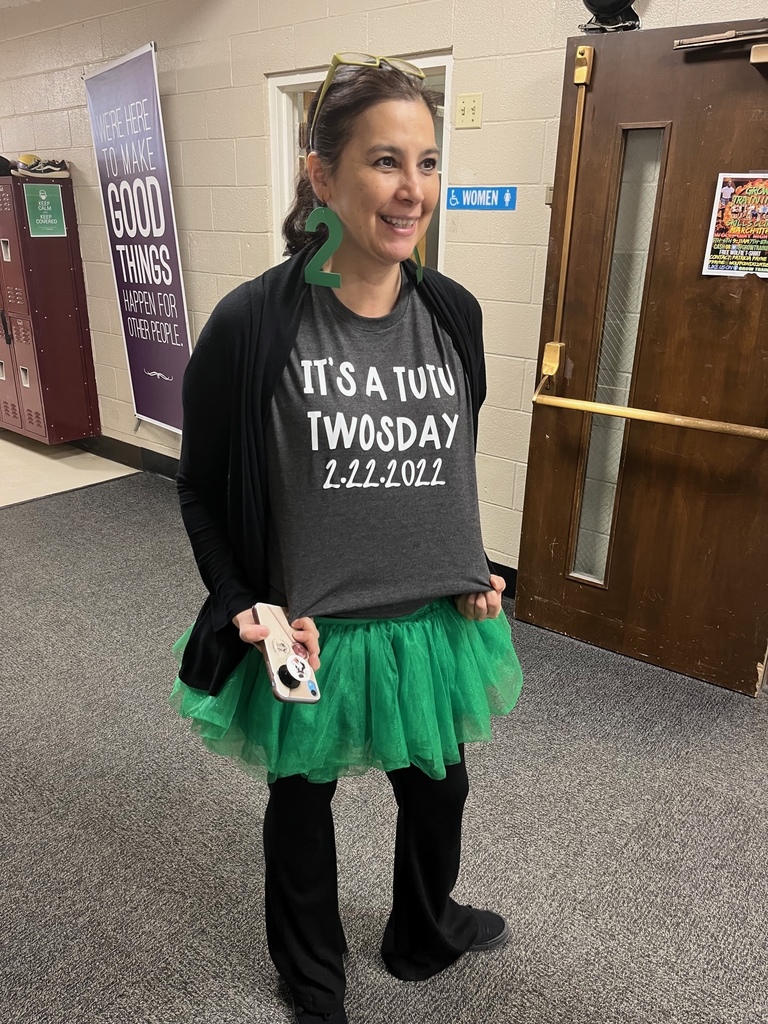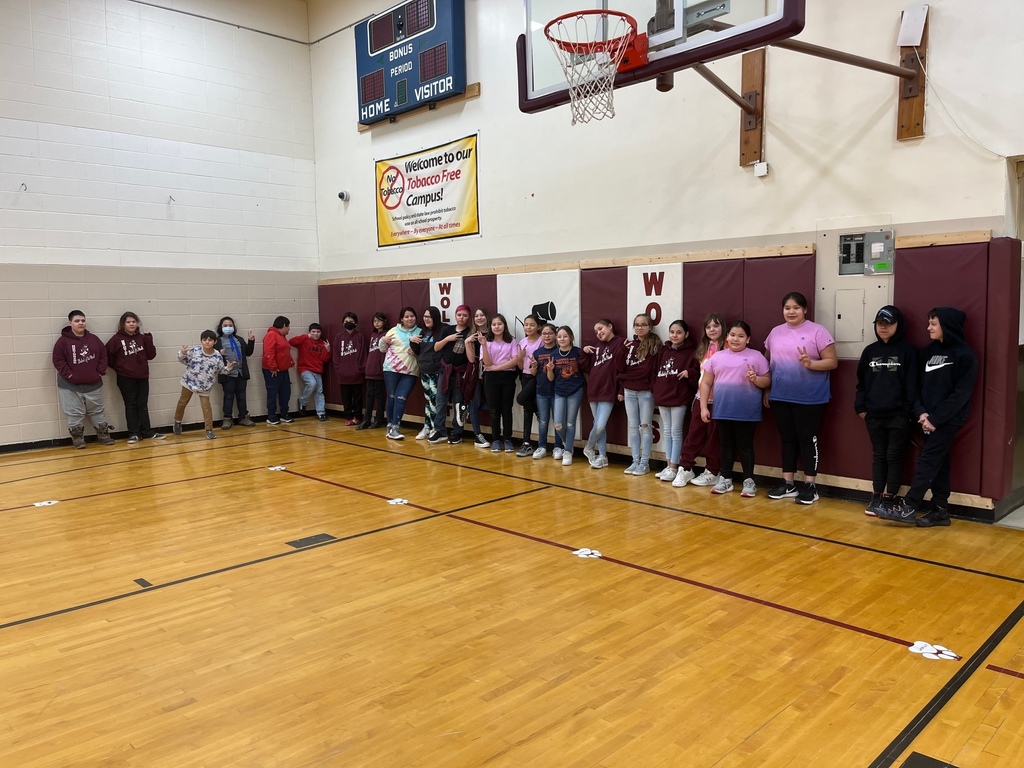 Indigenous Movie Night Feb. 23rd at 5:30 pm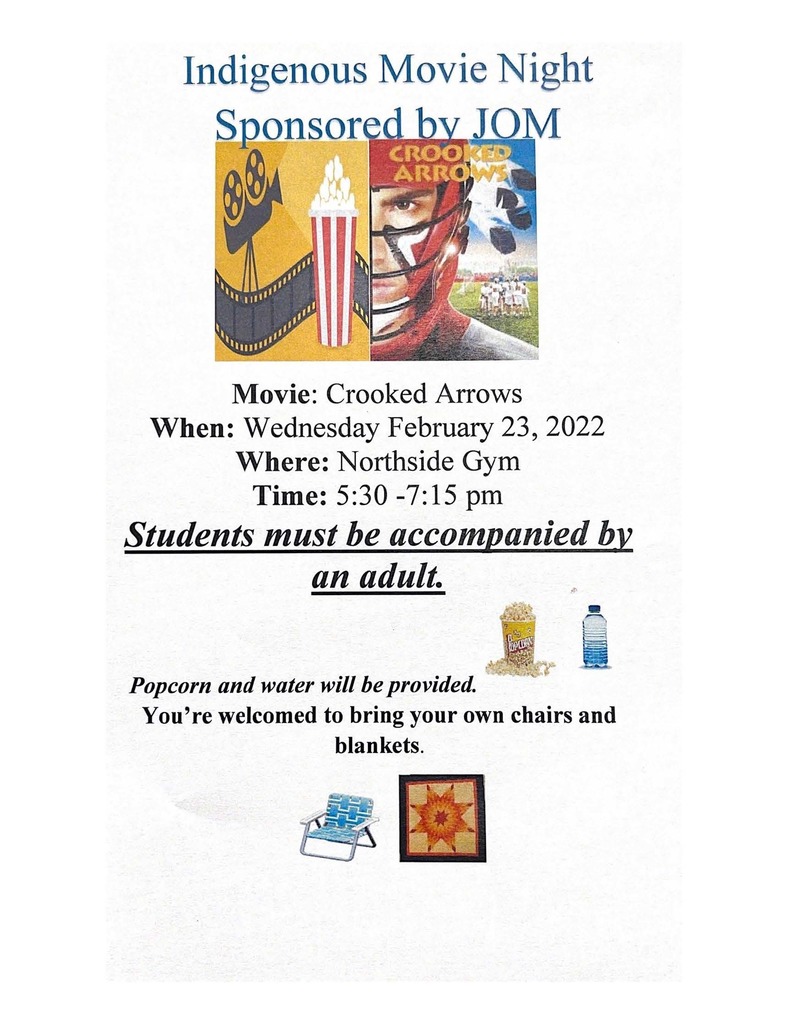 2nd COVID 19 & Flu Vaccine Clinic at Northside School Feb. 16, 2022.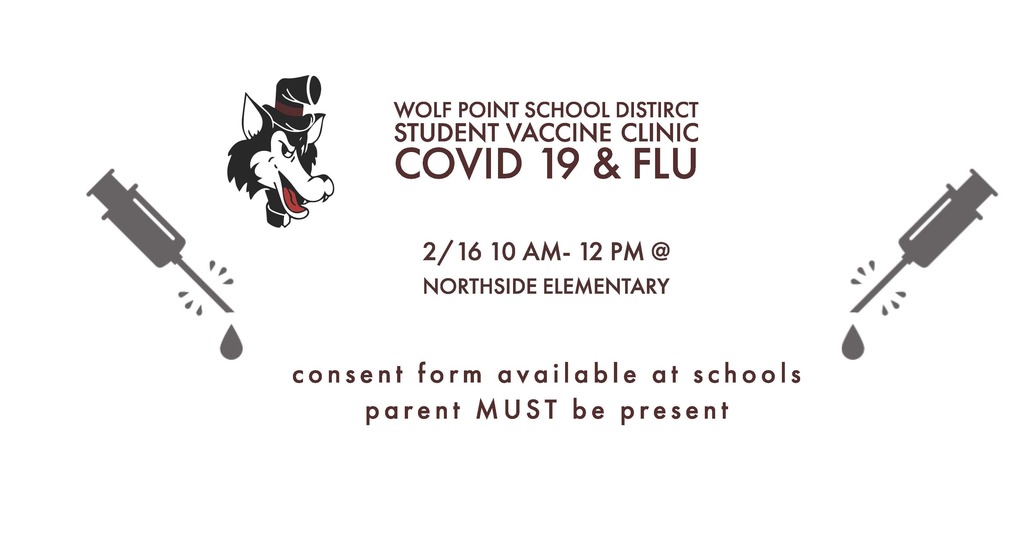 Friendly Reminder: Wolf Point School District JOM Parent Meeting TONIGHT (2/7/22) 5:30pm at the H.S. Library. Please come join us for a great time.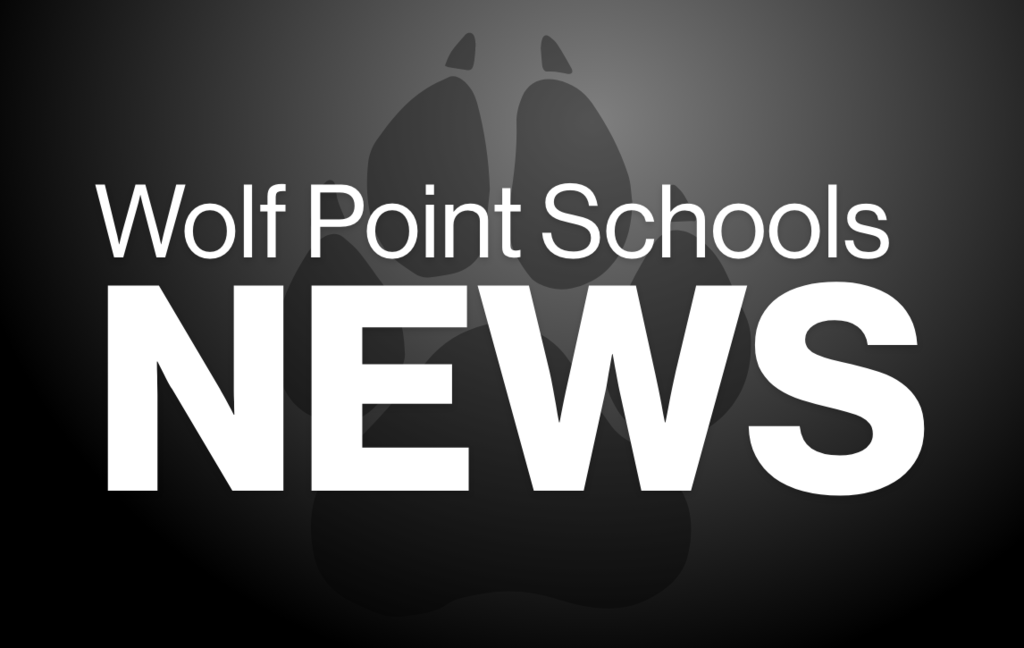 Today Wolf Point School District K-12 students & staff were treated to laughs and giggles while tackling a hard subject, bullying. They were taught to treat everyone like a friend and how re-empower themselves. Tonight ONE NIGHT ONLY 5:30 pm -6:45 pm at the High school Auditorium Anti-Bullying Comedian "Chris in the Classroom"! NO CHARGE, DOOR PRIZES! Join the conversation, bring your family & get ready to laugh.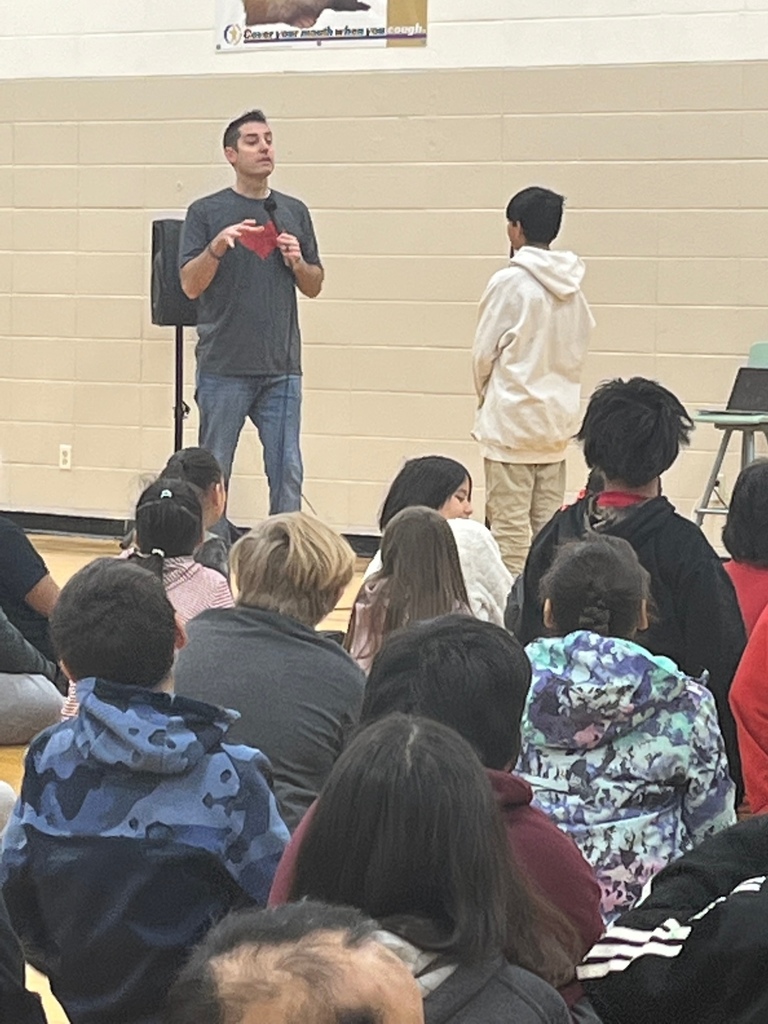 Don't forget to come in and get your (ages 5 and up) student COVID vaccine starting at 10am. Signed permission forms are required. Come and see us before 11am today

Wolf Point School District Student Vaccine Clinic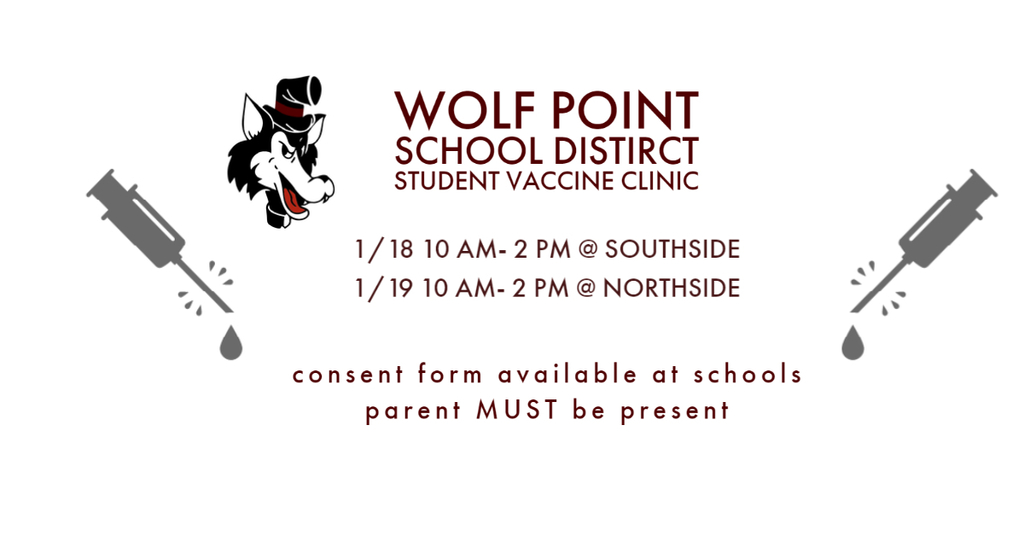 Presenting, "Chris in the Classroom", empowerment & comedy presenter! For the entire community, FREE of charge.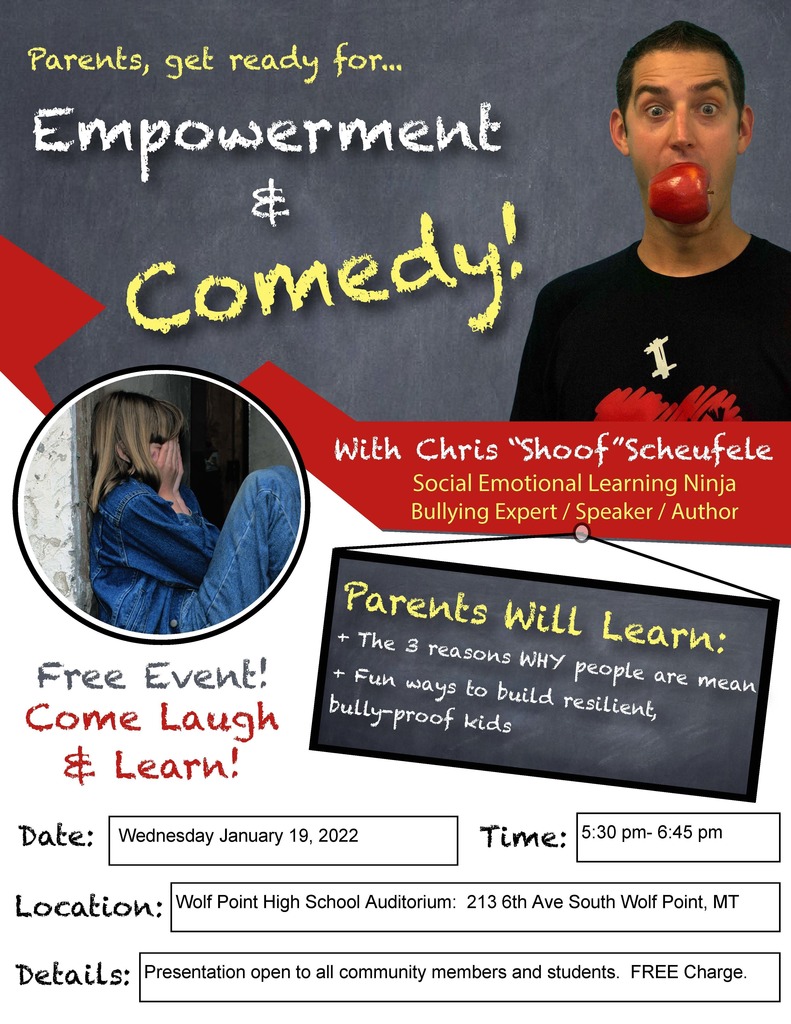 Come get your voucher to help buy PE shoes!