The Fourth quarter is starting Monday March 29th and if you are wanting to opt your Junior High student back into school you will need to come in and fill out paperwork this week. Thank you G. Gourneau JH Principal

Any 6th grade students interested in track and field, practice starts tonight at the high school . You must have a physical to participate. Angie at HPDP will be available all day today and again Thursday if you need to get a physical.

HS winter sports awards banquet tomorrow @ 7pm in the auditorium.

HS gym and MPR will be closed Thursday and Friday (3/18-3/19) to prepare for prom.

Winter activities award ceremony Monday March 22nd at 7pm in the auditorium.

WPHS Prom 2021 "Garden of Lights" Tickets go on sale at lunch March 10th-March 17th They will be $20 single/$40 couple JR/SR Banquet March 18th @ 6 PM (all juniors and seniors, faculty and board members invited) Grand March will be Friday March 19th @ 8 pm. Doors will open to the public at 7:20 pm, with the first 250 spectators through the doors allowed. $3/adult, $2/student, 12 and under free. Dance following Grand March until midnight. Post Prom will be in the MPR (open to ALL high school students). Must be in the MPR by 12:30 AM and goes until 3 am.

Champ. Round 1 - Lane Hinderager (Simms) won by fall over Chance Smith (Wolf Point) Fall 0:24 Cons. Round 1 - Lane McCally (Shepherd) won by fall over Chance Smith (Wolf Point) Fall 1:15 Round 1 - Mason Garfield (Wolf Point) won by decision over Peter Johnson (Simms) Dec 9-6 Quarterfinal - Dane Chojnacky (Thompson Falls / Noxon) won by decision over Mason Garfield (Wolf Point) Dec 6-2 Cons. Round 2 - Mason Garfield (Wolf Point) won by decision over Colyn Johnson (Eureka) 4-3

State Wrestling Day 1 Chance Smith: 0-2 Great experience for our freshman wrestler! Mason Garfield: 2-1 Mason will continue wrestling tomorrow. Stay tuned for updates!


Representing Fort Peck Tribes 🤼‍♀️ 2021 MHSA First Female State Wrestling Tourney Jazmin Gorder - Champion of 113 lbs (Poplar) Amiya Kirn - Champion of 126 lbs (Sidney) Joli Beston - 2nd place of 132 lbs (Wolf Point)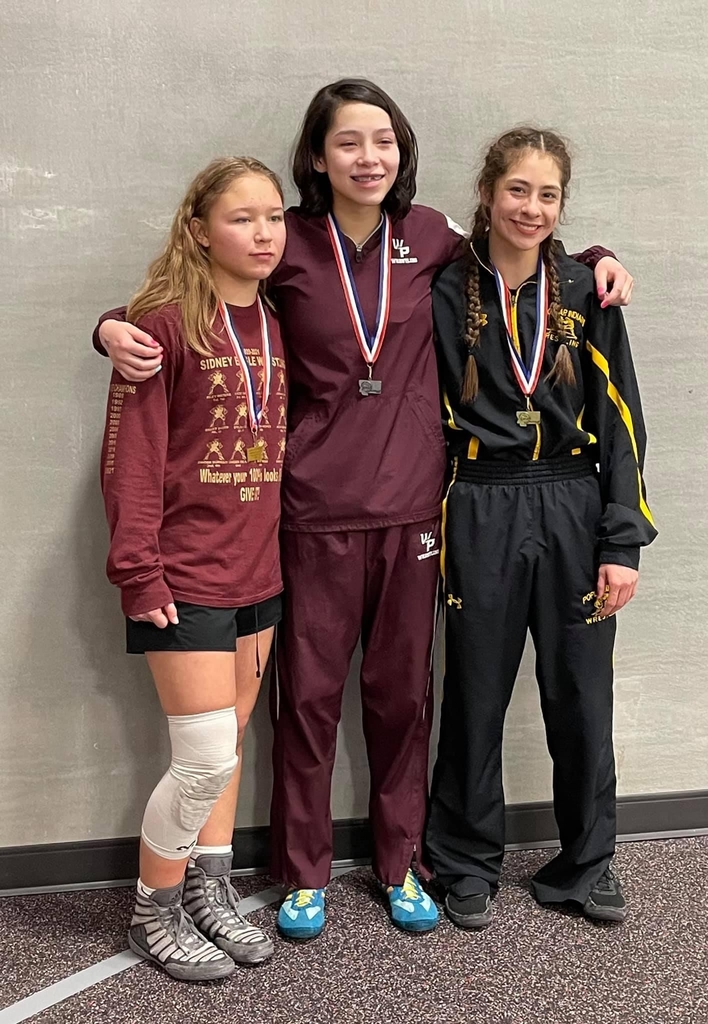 Wp Lady Wolves Wrestling are sitting 16th out 42 teams. Which is a total of 20 points. Great 1st showing for the Lady Wolves Wrestling. All matches can be seen on the nfhs network!!! #wolvesontheprowl

*Senior night will start before the warm-ups of the varsity boys game. Parents and Seniors please line-up in the HS lobby. Approximately plan on arriving @ 5:30pm. #wolvesontheprowl

Joli Beston wins 2nd match. Automatically places top 6th. With a win tomorrow morning, she will be in the chipper!!

WOLF POINT SCHOOLS DISTRICT 2B BOYS SPECTATOR PLAN Per the Governor's Directive, Roosevelt County Health Department, and Wolf Point School District, certain considerations must be made to protect the health and safety of our communities to the best of our ability. Do not attend if you have COVID symptoms and/or if you are sick and do not feel well. Per MHSA guidelines we will operate at 25% capacity of 2000. Doors will be open for spectators 30 minutes prior to tipoff. Each team will be allowed in 250 spectators per team on a first come first serve basis. Spectators will need to sit in designated areas of the team they are there to watch. Once game is completed all spectators must exit the building so proper cleaning/sanitizing procedures can take place. Sit in groups and/or family groups which are 6 feet apart from other groups. Masks must be worn in common areas per school order. Once seated in family pods and social distanced masks can be removed. There will be masks and hand sanitizer at the building entrance. There will also be sanitizer throughout the building. Concession workers will be wearing masks and gloves. There will be two cash registers in the foyer away from the concession area to help minimize lines. Anyone not adhering to these guidelines will be asked to leave. Events will be televised via nfhsnetwork.com

Joli Beston Winner by pinfall for the Wolves!!

Retro Night in the Den!!

Tacky Tourist tonight in the Wolves Den!!!! Lets see those fanny packs, bright shirts, and the Griswold Family Truckster!!!

Wolves Activities for the week of 2/15-2/20:Mon- HS (BBB/GBB) C Squad Home vs Poplar 6/7:30pm.Tues- HS (BBB/GBB) Home vs Poplar JV-Boys- 4pm, JV-Girls- 5:30pm, V-Boys 7pm V-Girls- 8:30pm.Wed-Nothing.Thurs-HS (BBB/GBB) Home vs Harlem JV- Boys- 4pm, JV-Girls-5:30pm, V-Boys- 7pm, V-Girls- 8:30pm.Girls State Wrestling @ Lockwood 19-20th!Fri- HS (BBB/GBB)  Home vs Glasgow C- boys 12pm, C-girls, 1:30, JV Boys 3pm, JV-girls 4:30pm, V- boys 6pm, V-Girls 7:30pm. Sat- HS(BBB/GBB) Home vs Malta  C-boys 12:30(2 qtrs), C-girls 1:30pm, JV boys 4pm, JV girls 4:30pm,(Senior Night) 6 V boys, 7:30 V girls. "He who is not courageous enough to take risks will accomplish nothing in life." – Muhammad AliGo Wolves!!

Valentines Day Theme in the Wolves Den Today!!!

Sat(2/13) Scobey @ Wp 1pm- C boys 2:30-JV Girls 4-JV boys 5:30- V girls 7- V boys