Wolf Point Community: We are looking for track meet help tomorrow 4/9 starting at 10 am. Please contact Cody Larson if you are able to help. Go Wolves!

Junior High Opt Out students will be required to come in and Smarter balance test April 13th and 14th from 9am-3pm. If this date and times do not work you will need to contact the school and speak with Mr. Gourneau or Mrs. Zilkoski.

Wolves Activities for the Week 4/6-4/10: Mon(4/5)- Nothing Tues(4/6)- HS Tennis @ Glendive 1pm Wed(4/7)- HS Track @ Havre 8:30am Thurs(4/8-4/9)- HS Golf @ Shelby Fri(4/9) JH track @ Wp 10am HS tennis home vs Forsyth 11am Sat(4/10) HS track @ Glendive TBD HS Tennis home vs Baker 10am

Live Bingo @ the Elks tomorrow(4/1) 6pm. Everyone is Welcome!!

Band&Choir concert tonight @ 7pm in the auditorium

Congrats!!!! Gracie Ferdina on being selected to cheer at the Shrine Football Game this summer. What an honor, congrats Gracie!!!!

Wolves Activities for the week 3/29-4/1: Mon(3/29)- Nothing Tues(3/30)- Tennis Home vs Poplar 3pm Wed(3/31)- Nothing Thurs(4/1)- HS Track 9am @ Glasgow "Success is no accident. It is hard work, perseverance, learning, studying, sacrifice and most of all, love of what you are doing or learning to do." – Pele

The testing season is upon us and the Junior High is currently taking the Smarter Balance test. This will continue for the next few weeks. I will post dates when the Opt-out students will need to come in and complete SBAC testing. Thank you G. Gourneau Jr. JH Principal

The Fourth quarter is starting Monday March 29th and if you are wanting to opt your Junior High student back into school you will need to come in and fill out paperwork this week. Thank you G. Gourneau JH Principal

Any 6th grade students interested in track and field, practice starts tonight at the high school . You must have a physical to participate. Angie at HPDP will be available all day today and again Thursday if you need to get a physical.

HS winter sports awards banquet tomorrow @ 7pm in the auditorium.

HS gym and MPR will be closed Thursday and Friday (3/18-3/19) to prepare for prom.

Winter activities award ceremony Monday March 22nd at 7pm in the auditorium.

WPHS Prom 2021 "Garden of Lights" Tickets go on sale at lunch March 10th-March 17th They will be $20 single/$40 couple JR/SR Banquet March 18th @ 6 PM (all juniors and seniors, faculty and board members invited) Grand March will be Friday March 19th @ 8 pm. Doors will open to the public at 7:20 pm, with the first 250 spectators through the doors allowed. $3/adult, $2/student, 12 and under free. Dance following Grand March until midnight. Post Prom will be in the MPR (open to ALL high school students). Must be in the MPR by 12:30 AM and goes until 3 am.

Champ. Round 1 - Lane Hinderager (Simms) won by fall over Chance Smith (Wolf Point) Fall 0:24 Cons. Round 1 - Lane McCally (Shepherd) won by fall over Chance Smith (Wolf Point) Fall 1:15 Round 1 - Mason Garfield (Wolf Point) won by decision over Peter Johnson (Simms) Dec 9-6 Quarterfinal - Dane Chojnacky (Thompson Falls / Noxon) won by decision over Mason Garfield (Wolf Point) Dec 6-2 Cons. Round 2 - Mason Garfield (Wolf Point) won by decision over Colyn Johnson (Eureka) 4-3

State Wrestling Day 1 Chance Smith: 0-2 Great experience for our freshman wrestler! Mason Garfield: 2-1 Mason will continue wrestling tomorrow. Stay tuned for updates!


Representing Fort Peck Tribes 🤼‍♀️ 2021 MHSA First Female State Wrestling Tourney Jazmin Gorder - Champion of 113 lbs (Poplar) Amiya Kirn - Champion of 126 lbs (Sidney) Joli Beston - 2nd place of 132 lbs (Wolf Point)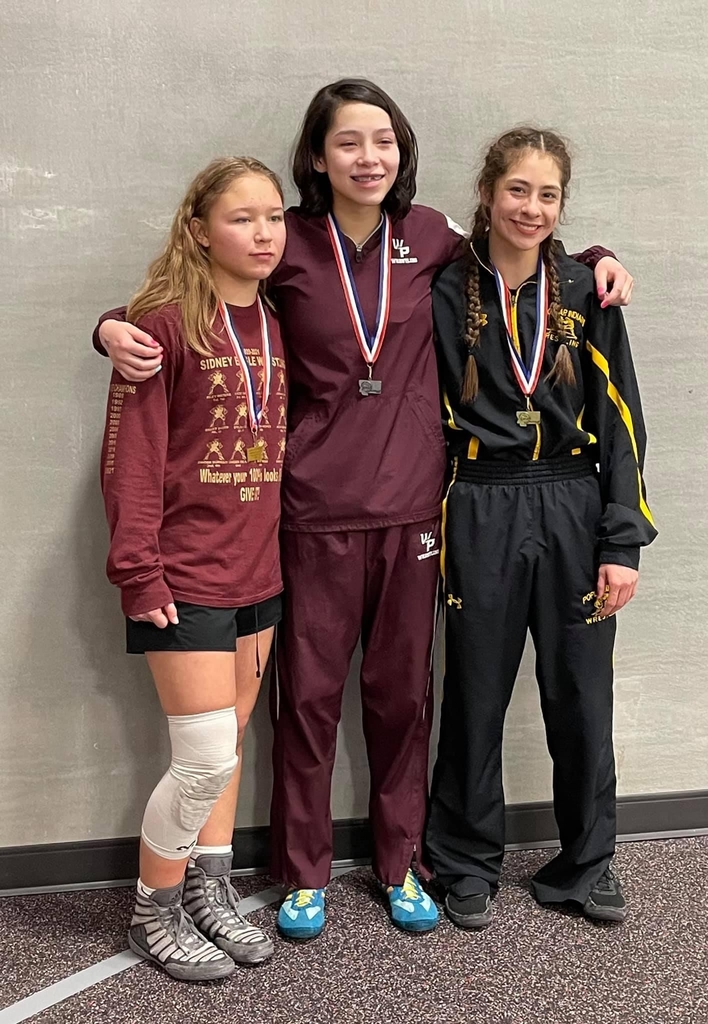 Wp Lady Wolves Wrestling are sitting 16th out 42 teams. Which is a total of 20 points. Great 1st showing for the Lady Wolves Wrestling. All matches can be seen on the nfhs network!!! #wolvesontheprowl

*Senior night will start before the warm-ups of the varsity boys game. Parents and Seniors please line-up in the HS lobby. Approximately plan on arriving @ 5:30pm. #wolvesontheprowl