Attached is information regarding our updated cell phone procedure for the upcoming 2022-23 school year.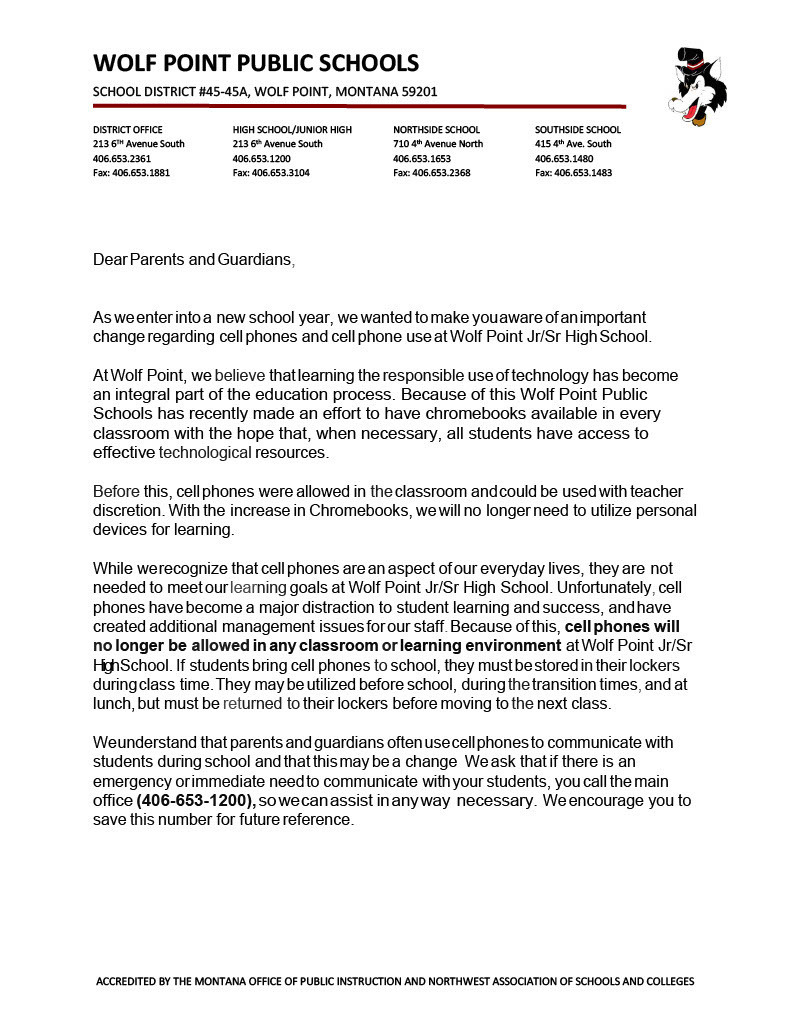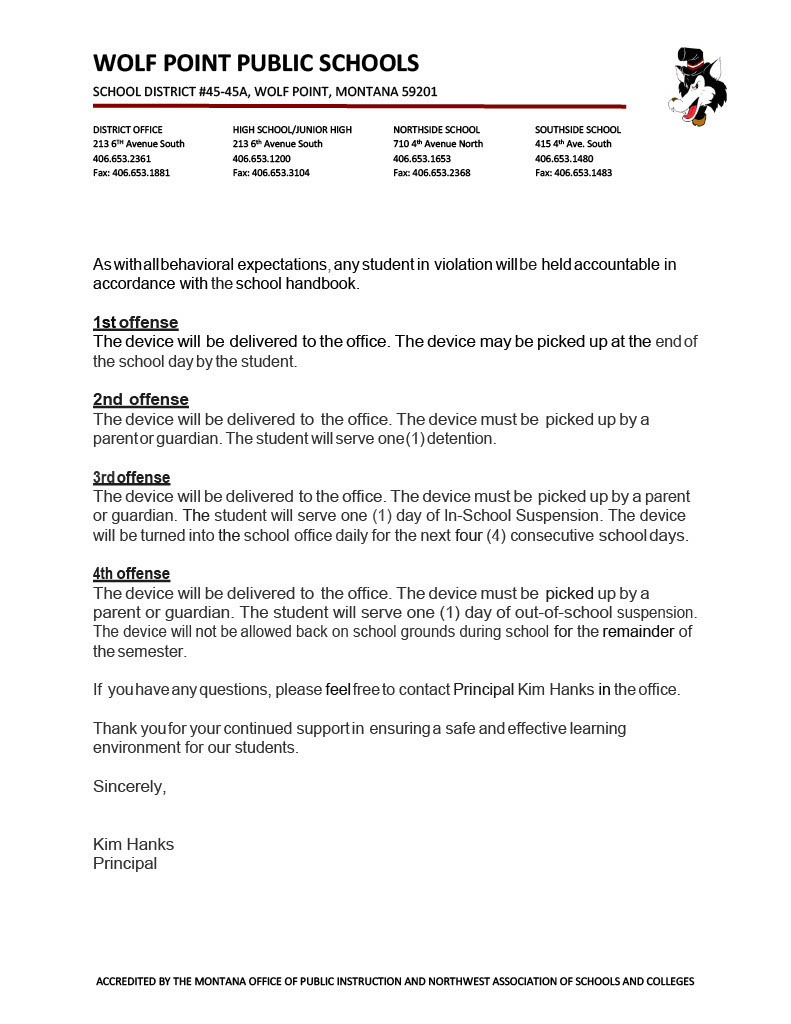 Attention JH volleyball (grades 6-8) practice Thursday and Friday 18&19, 3:00-4:30 at high school gym. GO WOLVES

Come join us next week! We will also be signing students and parents up for the Portal!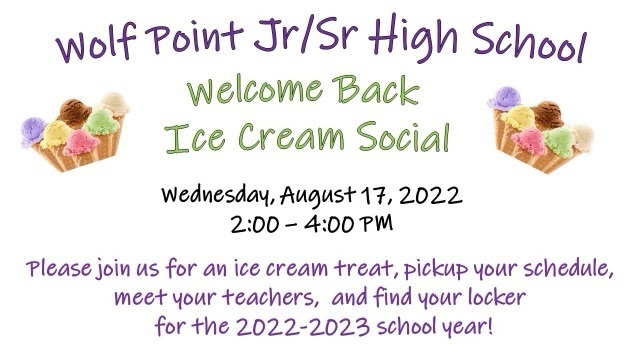 ATTENTION WOLVES CROSS COUNTRY RUNNERS HS will practice M-F at 7:00 a.m. Meet at the track. JH will practice M-T-Th at 5 to 6 p.m. Meet at the track. GO WOLVES

Attention wolves student athletes! If you missed impact testing the last 2 days we will be testing any student grades 5-12. Starting at 9am in the high school library.

Attention Wolves student-athletes. We will be continuing Impact testing today starting at 9am. If you missed yesterday testing, you can make it up today. Get your test done before practice begins on Friday. GO WOLVES!!

There will be a parent & student/athlete meeting Thursday August 11th at 6pm in the WPHS auditorium. Grades 5-12. Please bring a pen & the student physical. After the meeting; volleyball will meet in the library Football will meet in the auditorium Cross country will meet gym GO WOLVES

ATTENTION HS VOLLEYBALL PLAYERS Practice time for Friday August 12 will be 8-10 and 2-4. Monday through Friday August 15-19 Practice at 430pm. GO WOLVES

ATTENTION HS WOLVES FOOTBALL PLAYERS Here is your practice schedule this week and next week. Friday August 12 9:30am practice Friday August 12 4:30pm practice Saturday August 13 10:00am practice Saturday August 13 4:30pm practice Monday through Friday August 15-19 4:30 practice ATTENTION JH WOLVES FOOTBALL PLAYERS Monday through Friday August 15-19 4:30 practice GO WOLVES!!

**ATTENTION WOLVES ATHLETES** Impact Concussion Testing for student Athletes will be Wednesday August 10th & Thursday August 11th. The testing is mandatory and will be conducted in the high school library. You plan to participate in any athletic sport this year you will need to be tested. Here is the schedule for the test. Wednesday 9am Seniors Wednesday 11am Juniors Wednesday 1pm Sophomores, done at 230pm. Thursday 9am Freshman Thursday 11am 8th graders Thursday 1pm 7th graders

Schedule changes are this week! Required Dual Credit Meeting!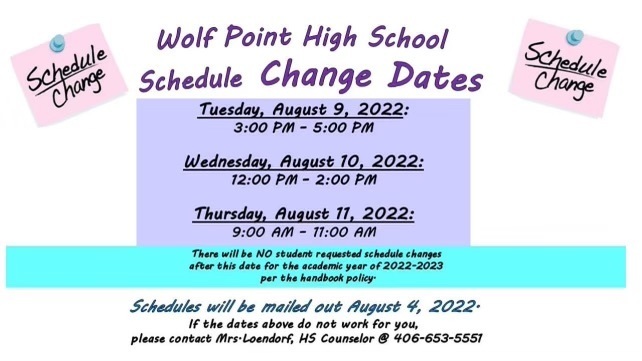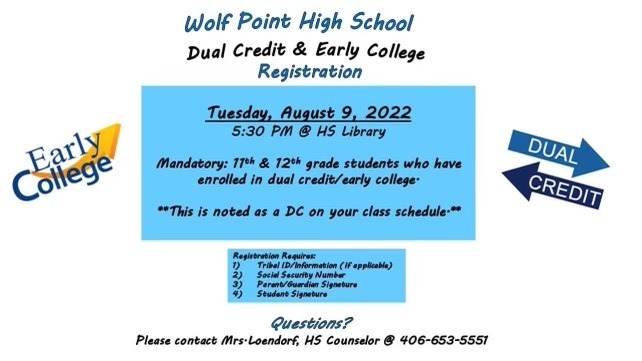 Make sure you get your physical before practice starts on Friday.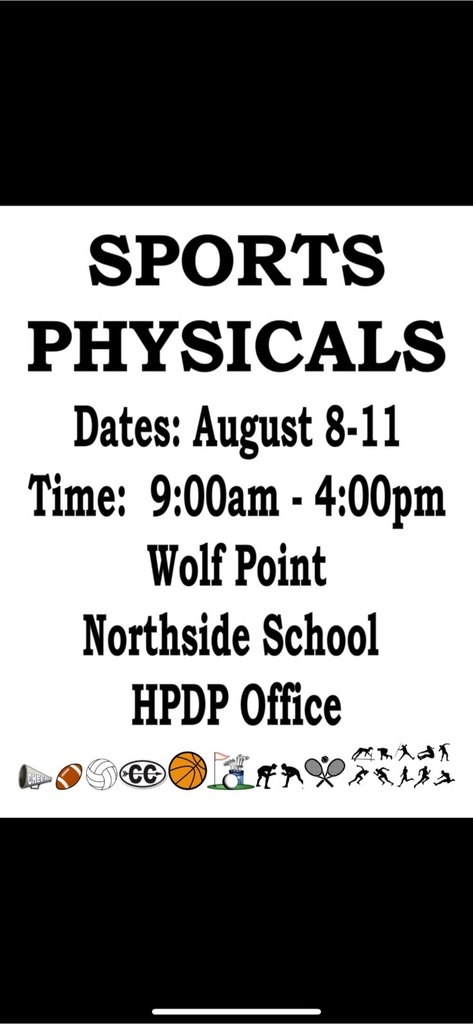 School is starting soon!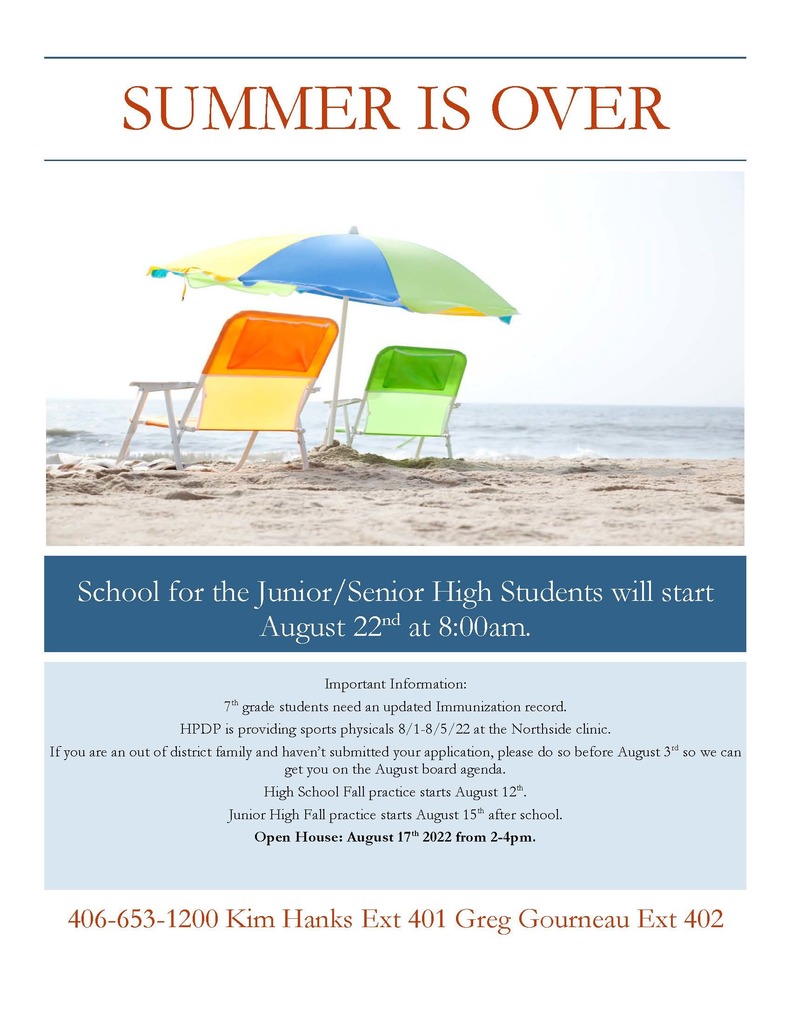 Wolves cheerleaders were in Missoula this week for the big cheer camp. The Ladies Wolves are bringing home 2 trophies, 2nd place for Game Day Cheer and 4th in Camp Routine. Also BIG CONGRATULATIONS to Bekah Landsrud & Julie Garfield who were selected as All-Americans. Congratulations Coach Garfield & Wolves Cheerleaders!!!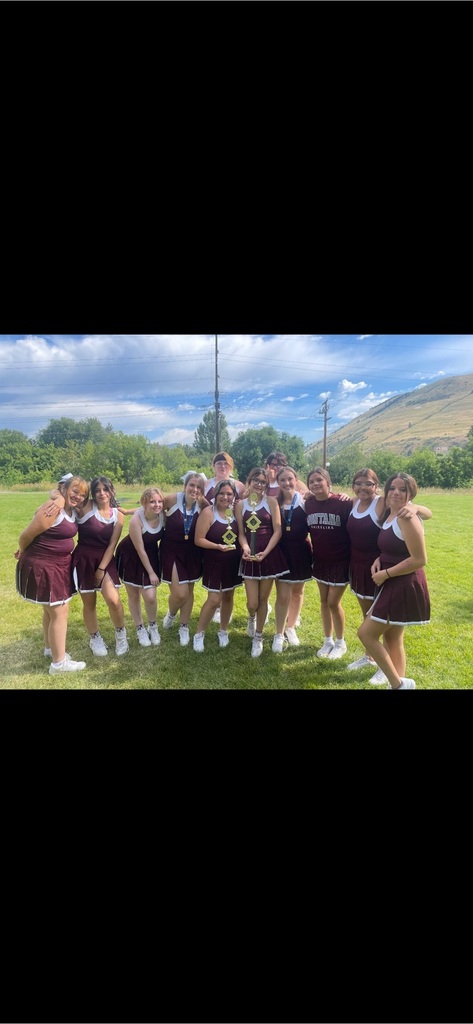 Reminder of the football camp next week!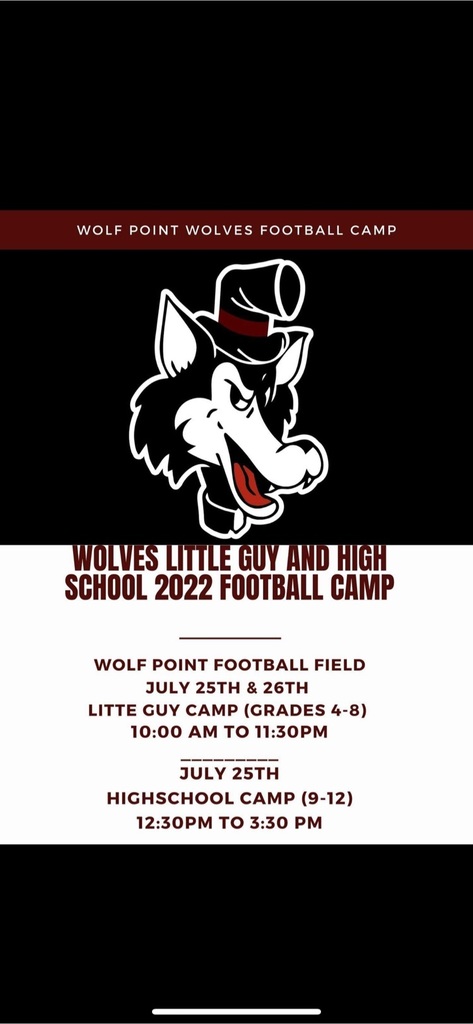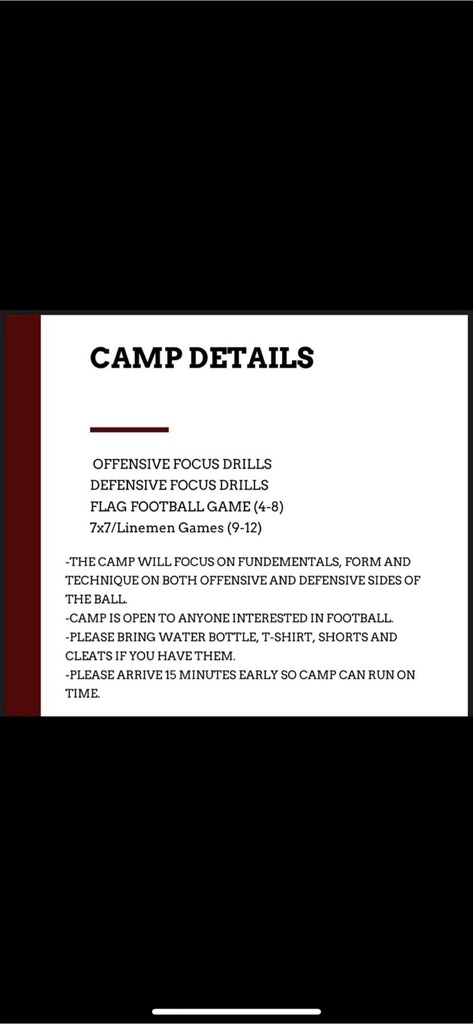 Attention Wolves Wrestlers! Here is the information for wrestling camp in Williston. Keep doing work Wolves!!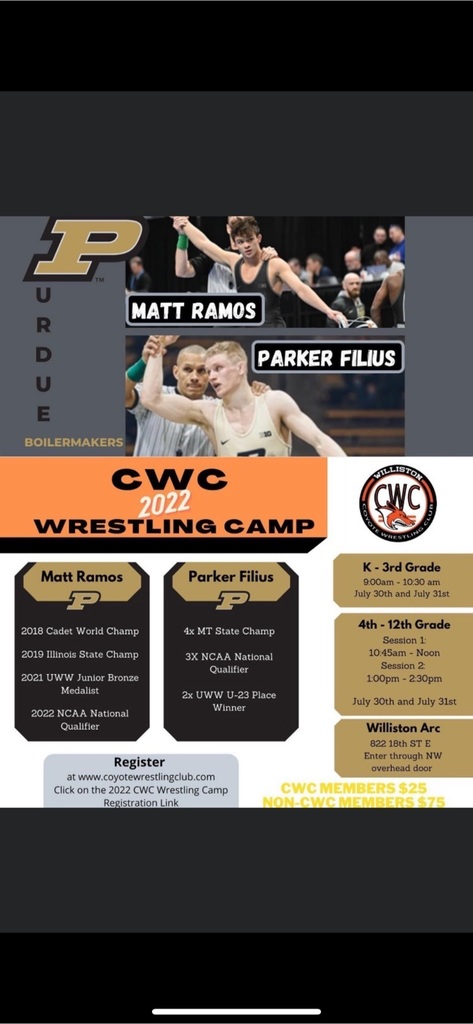 Updated information for High School boys basketball.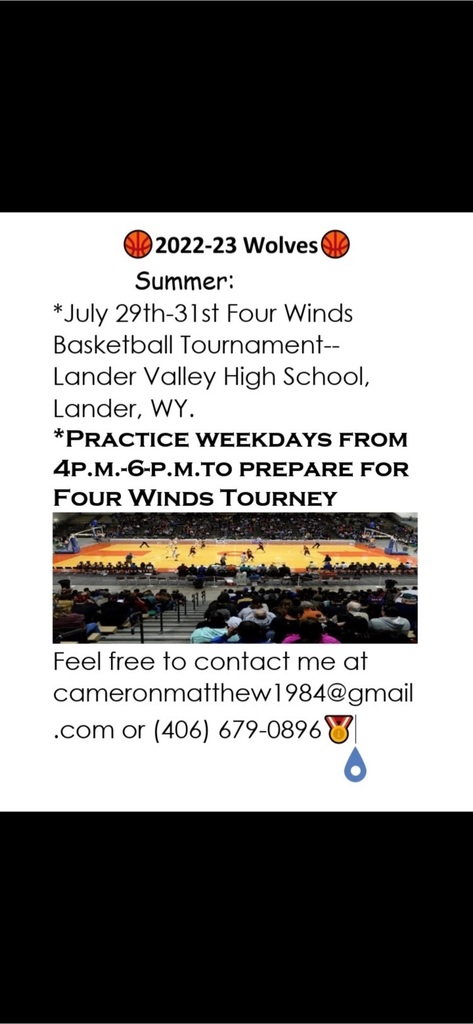 Here the information for this Saturday cheer camp at the High school gym.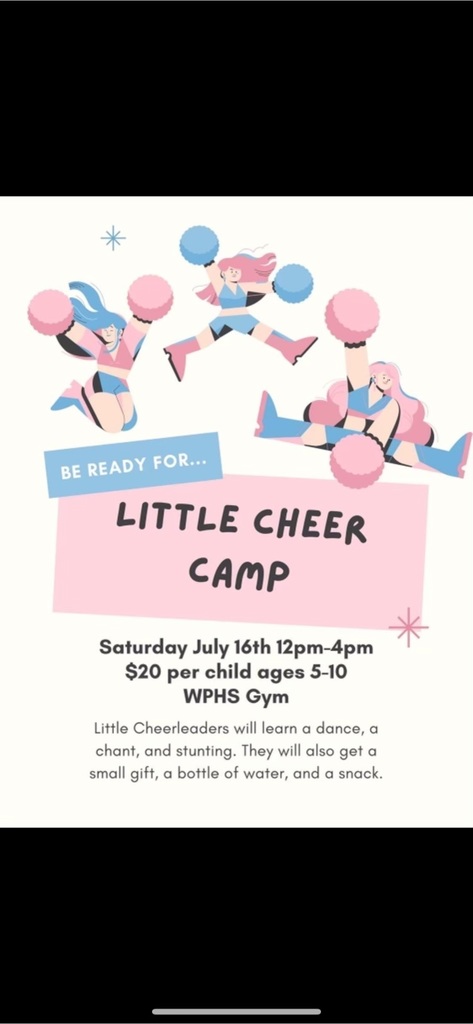 Here is information for the upcoming Wolves football camp.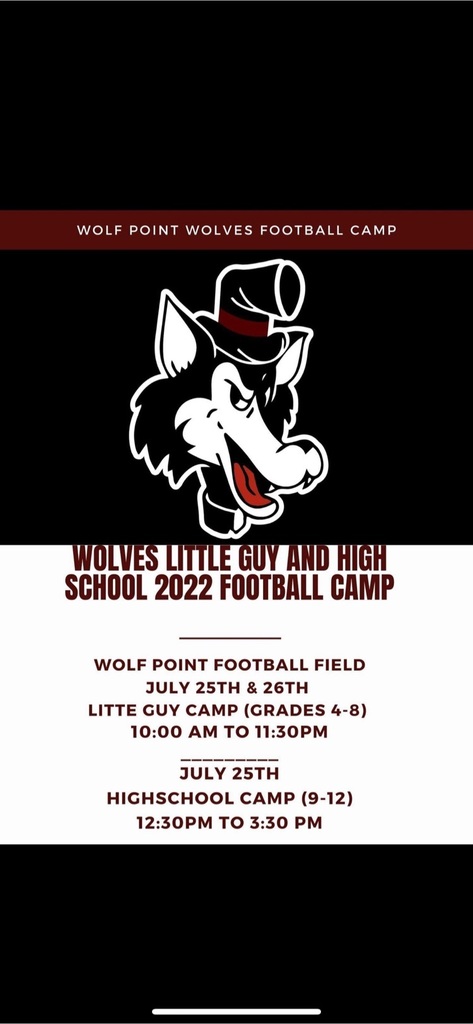 !!!!UPDATE!!!! !!!ATTENTION WOLVES ATHLETES!!! Second round of sports physicals will take place this week, WEDNESDAY & FRIDAY ONLY, 9am - 4pm. At the basement of the District office across from the Northside School.