(HS) Basketball agenda for Baker(1/8): @ HS GYM—G's C-2:00, JV 3:30, Var 5:30 – B's Var 7:00 @ Longfellow Gym—B's-C-2:00 , JV 3:30 (HS) Basketball agenda for Harlem(1/9): JV- boys 1:00pm, JV-Girls 2:30pm V -Boy 4:00pm V- Girls 5:30pm #wolvesontheprowl

Per Baker School District, 2 spectators allowed per athlete. Per Harlem School District, No Spectators allowed. Schedule Announcement: Boys basketball plays 1st(Unless noted).

Wolves Activities for the week: Mon(1/4)-HS (WR) Home Mixer 6pm Tue(1/5)- Nothing Wed(1/6)-Nothing Thurs(1/7)-Nothing Fri(1/8)-HS(BBB/GBB) @ Baker 1pm. HS(WR) @ Forsyth 1pm. JH(BB) @ Malta 4pm. Sat(1/9)-HS(BBB/GBB) @ Harlem 1pm. HS(WR) @ Baker 1pm. JH(BB) Home vs Glasgow 9am. The difference between a successful person and others, not lack of strength not lack of knowledge, but rather lack of will!- Vince Lombardi WOLVES ON THE PROWL!!!!! --

WOLVES FANS, Live stream option for all winter sports, starting today. Subscription required $10.99 a month. Go to our website for log in information at
www.wolfpointschools.org
. On-site fans, please mask up for safety, enjoy the games. NFHS Network Watch Your School's Events Live Live Events January 2, 2021 Your school will be LIVE on the NFHS Network today. Make sure to promote the broadcast to your fans: Here are the links to watch your events today on the NFHS Network: WOLF POINT HIGH SCHOOL | Wolf Point, MT Boys Junior varsity Basketball vs Dodson | 4:30 PM Mountain Girls Varsity Basketball vs Dodson | 5:30 PM Mountain Boys Varsity Basketball vs Dodson | 7:00 PM Mountain Have questions? Contact customer support
customersupport@nfhsnetwork.com
This email was sent by NFHS Network. Not a fan? Unsubscribe NFHS Network | 2990 Brandywine Rd Suite 300 | Atlanta, GA 30341

Sat(1/2) 6pm- Varsity Girls vs Dodson. 7:30pm-Varsity Boys vs Dodson. #wolvesontheprowl

Wolf Point School District's Winter Season Spectator's Guidelines: -All fans welcome!! -Masks Mandatory upon entry!! -Maintain Social Distance!! -Enjoy the Game!!!!

Wolves Activities for the Week: 12/28-1/4 Mon(12/28)- Christmas Break Tues(12/29)- Christmas Break Wed(12/30)- Christmas Break Thurs(12/31)- Christmas Break( New Year's Eve) Fri(1/1)- Christmas Break( New Years Day) Sat(1/2)- JH(BBB) Home vs Poplar 8am HS(WR) @ Circle 10am Nashua JV(Boys) vs Wp C 11am Nashua V(Girls) vs Wp JV 12:30pm Nashua V(Boys) vs Wp JV 2pm Dodson(Girls) V vs Wp 6pm Dodson (Girls) V vs Wp 7:30pm * All games in Wp!!!! Sun(1/3) Last day of Christmas Break. Enjoy!! Mon(1/4) HS(WR) Mixer Home 6pm Wolf Point , Montana the house that legends built!!!!!! #wolvesontheprowl


Sat(12/20) -JH Wrestling @ Glasgow 11am; bus departs @ 9am. -Maroon/White Girls and boys basketball scrimmage 11am. Girls play 1st, boys to follow!!! Silent bake auction!!! Parent/Athlete meetings at the end!!!

All fans are welcome!!

Maroon/white Basketball scrimmage Sat(12/19) at 11am -Girls/boys basketball. -Silent bake Auction. -Parent meeting to follow.


Notice: The district will no longer allow students to opt out through out the calendar after 12/14/20. The start of a new quarter or semester, the parent may have 2 weeks to decide to opt out if they have been on-site. If you do not opt out in that time frame, you will no longer be allowed to opt out. If you are a parent wanting to come back to on-site, you must wait until a new quarter or new semester. Thank you for complying with the district to make the grades and schedules smoother for all involved.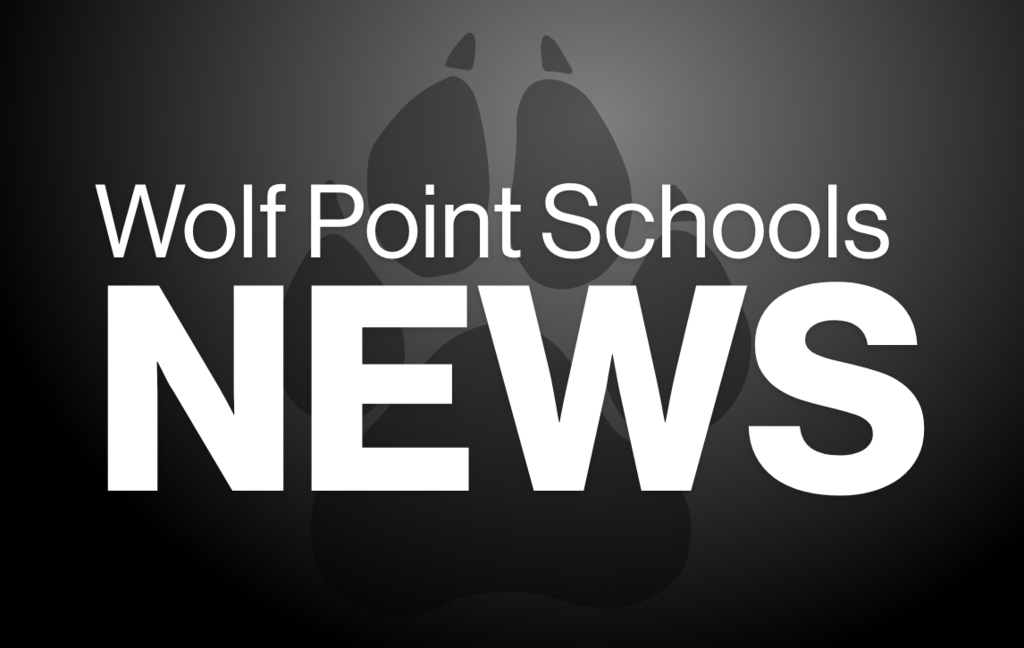 Dear Parents/Guardians: Our 5th grade students have been diligently working on Cultural Values through Art. We are hosting an Art show on Thursday, December 10 at 9:00 AM to showcase their work. We are inviting 1 parent or guardian to participate in this activity. Please join your child in the Northside gymnasium for this event. All precautions will be taken during this activity. Temperature checks will be taken upon entering the school, hand sanitizing and masks are required and will be provided. Only 50 people will be allowed in the gymnasium, so we will need to rotate through in small groups. I appreciate your support in keeping the student safe. Mrs. Gourneau~ Please click link below to access the flyer.
https://5il.co/npcn

Please join us at Northside for Family Involvement Night. All precautions will be taken with temperatures taken upon entering the building and the requirement of masks. Please click on the link for more information.
https://5il.co/npcf

JOM Parent Meeting tonight at 5:00pm, please join! Ą́ba wašté Attached is the agenda for this evenings informal meeting. This will be an informal meeting since we are not officially recognized by the Fort Peck Tribes Education Department or Tribal Executive Board. Here is the Zoom link, hope to see you all at 5:00 p.m., please forward the link to anyone you believe may want to join, I don't have a complete list of all WPSD parents and guardians. Zoom link:
https://us02web.zoom.us/j/84215115516?pwd=RDN0QUZocHAzOEN2TGVFSk8zbE9vZz09
Meeting ID: 842 1511 5516 Passcode: 2Lze3T Michael Turcotte Native American Studies Department Fort Peck Community College 605 Indian Avenue Poplar, MT 59255 406.768.6384 (office) 406.230.1119 (cell)
www.fpcc.edu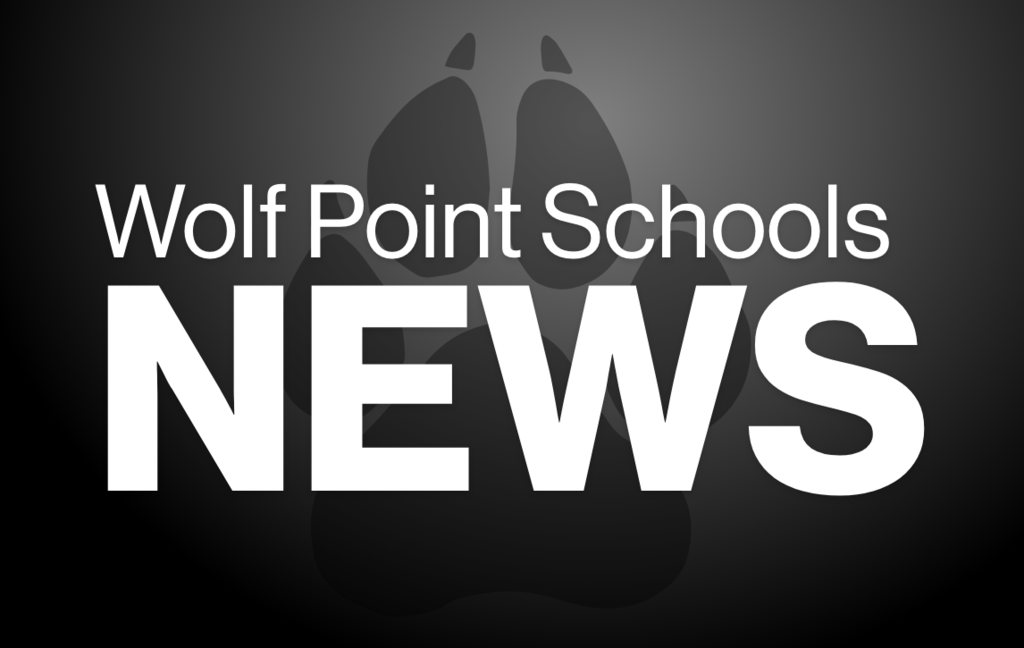 -Girls Basketball Try-Outs today @ 4:30pm,Tuesday @ 6:30pm. -Boys Basketball Try-Outs today @6:30pm, Tuesday@ 4:30pm. -HS boys and girls wrestling practice tonight after school. #wolvesontheprowl..

Tis the Season: -Opening day for HS boys and girls basketball, and Wrestling!! -JH fall sports awards banquet tonight 7pm in the auditorium!!! #wolvesontheprowl

Anti Bullying Consultant, Will Henry was in Northside and High School today and presented to students and visited parents. Be sure to ask you students how it went!