Due to cold weather, school will begin at 9:00 a.m. again tomorrow (2/11). Bus routes will run 1 hour later.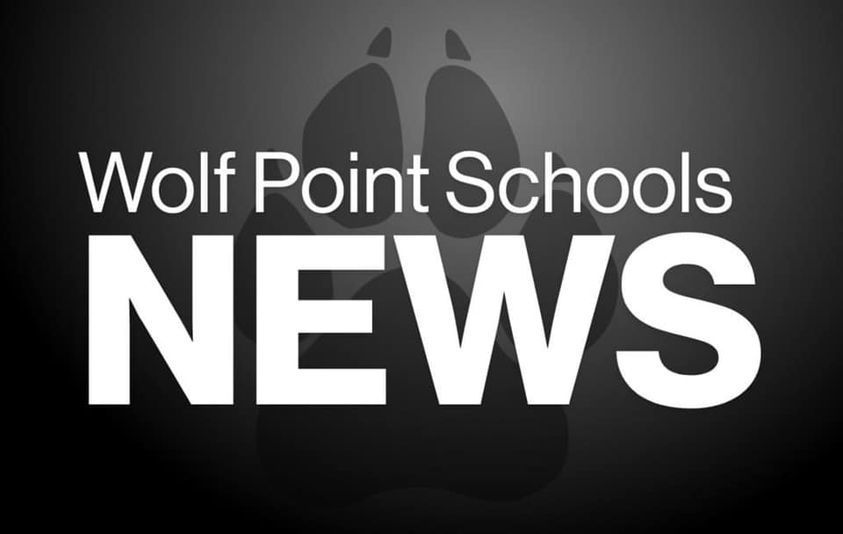 Due to cold weather school will be delayed 1 hour later on the morning of 2/9/21, this includes all bus routes.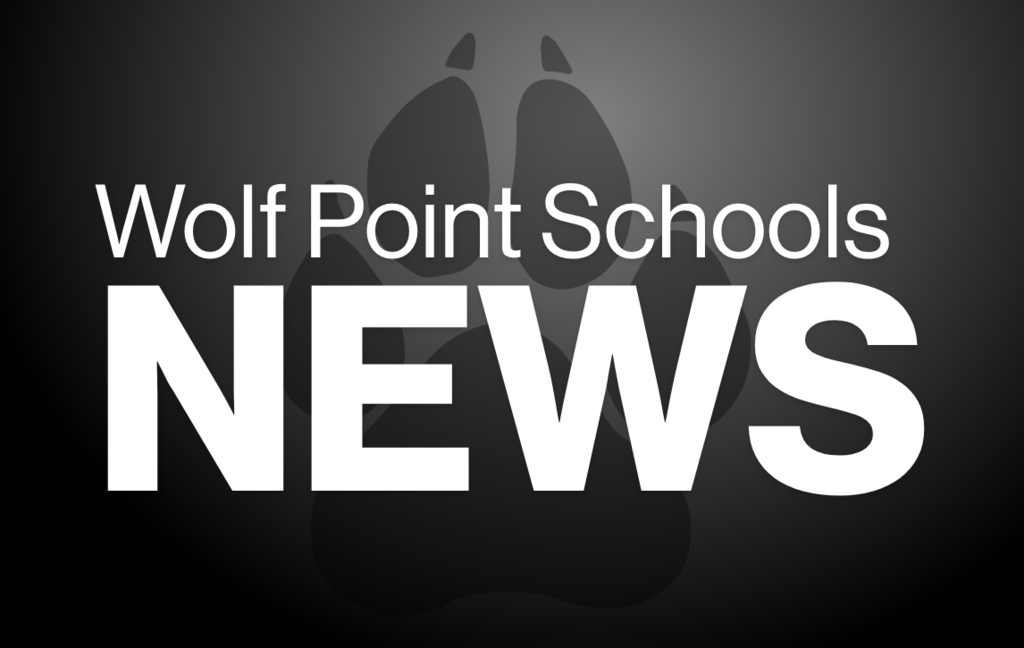 Wolves Activities for the Week(2/8-2/13) Mon- Nothing Tues- HS(BBB/GBB) @ Malta 3:30 C Boys (HS Gym), JV Girls(OLD Gym) 4:30- JV Boys 6 V boys 7:30 V girls Wed- Nothing Thurs- HS(GBB) @ Glendive 4,5:30, 7 HS( BBB) @ Wp 4,5:30, 7 Fri- Nothing Sat- HS(BBB/GBB) Home vs Scobey 1pm- C boys 2:30- JV Girls 4- JV girls 5:30- V girls 7- V boys "Winning isn't everything, but wanting to win is." – Vince Lombardi

Hawaiian themed night!! Break out your Hawaiian Themed shirts Friday (2/5) as the Wolf Point Wolves welcome the Baker Spartans into town. Go Wolves!!!

Per Poplar School District, 2 tickets per athlete for admittance.

Update 9:46 am 02/03/21 From Roosevelt County Sheriff's Office; Officers made contact with the man and have determined there is no threat. The lockdown order has been lifted.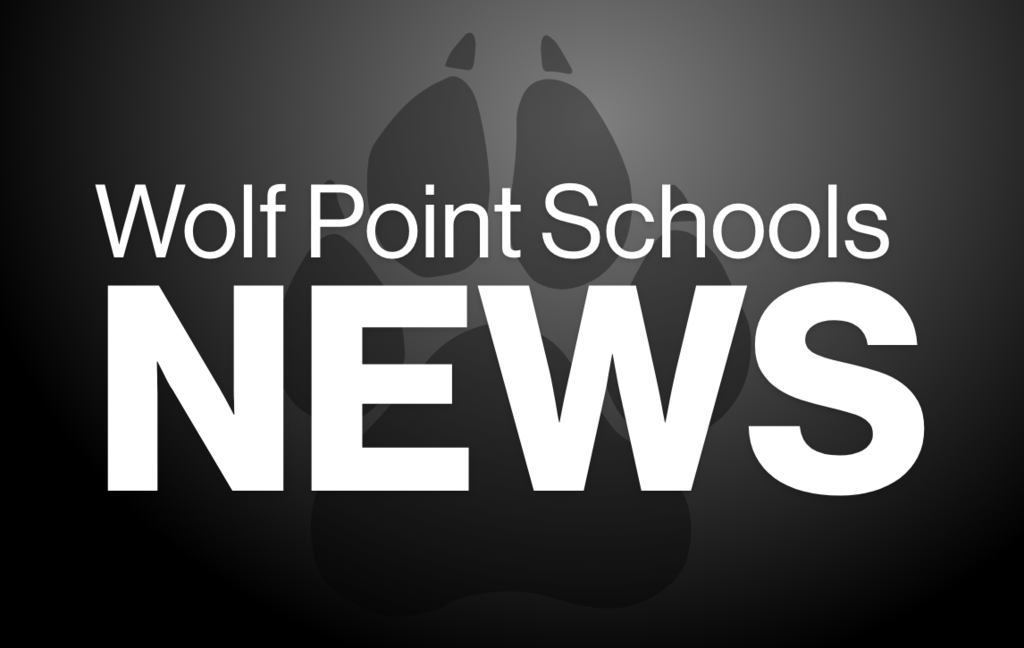 * correction: Wolf Point Junior High School phone number is 406 653-1200

Due to a warning from Roosevelt County Sheriff's Office, the Wolf Point School District has implemented an instructional lockdown for the safety of our students. Students are safe and learning in the classrooms with limited movement through the building. At this time, building access is limited to WPSD employees only. Students will be released at dismissal. If you have questions please contact each school office; Southside-406 653-1480, Northside (406) 653-1653 & Junior High High School (406) 653-3104 District Office (406) 653-2361.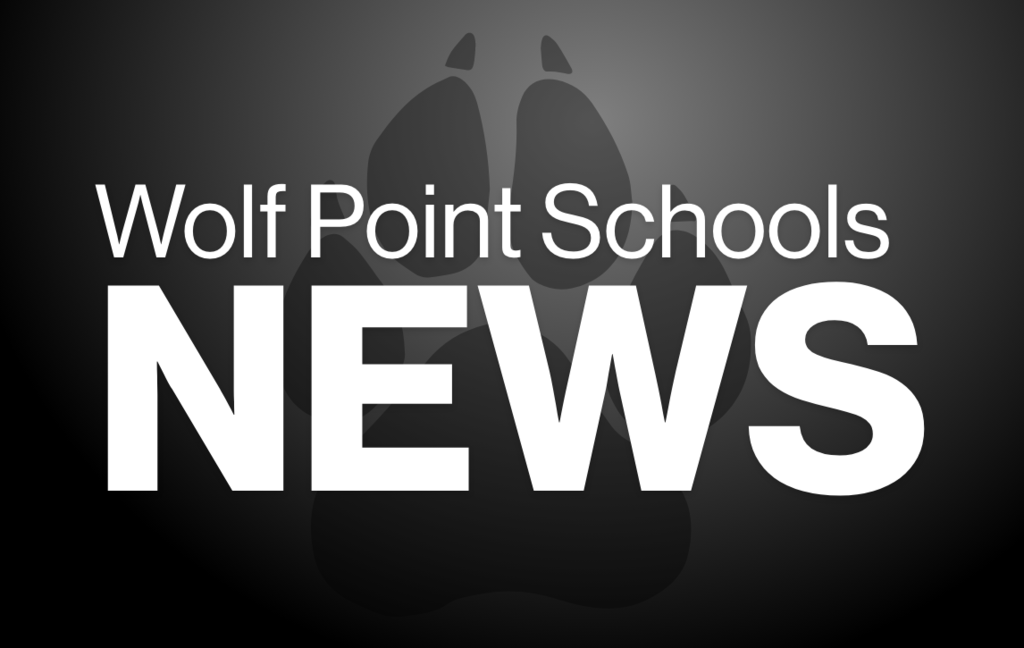 Tomorrow's c-squad boys game vs Sidney is cancelled. There will still be a JV/V games starting @ 5:30pm in Wolf Point. Go Wolves!!!

Wolves Activities for the Week:2/1- Nothing2/2-HS(BBB) Home vs Sidney 4,5:30,7pm     HS(GBB) @ Sidney 4,5:30,7pm2/3- Nothing2/4-HS(WR) @ Miles City TBD2/5- HS(BBB/GBB) Home vs Baker 12,1:30, 3,4:30,6,7:30(Games may start early,rolling schedule)       HS(WR) @ Glasgow 5pm2/6-HS(BBB/GBB) @ Poplar 3:30, 5, 6:30, 8pm "Good is not good when better is expected."– Vin Scully

Mon(1/25)- NothingTues(1/26)-HS Basketball with Sidney(Cancelled)Wed(1/27)-NothingThurs(1/28)-Wolves HS Wrestling Mixer Home 6pmHS (GBB/BBB) @ Dodson(Cancelled)JH Basketball @ Scobey 4/5:30pmFriday(1/29) HS(BBB/GBB) @ GlasgowC-boys-12pmC-Girls-1:30pmJV- Boys- 3pmJV-Girls-4:30pmV-Boys-6pmV-Girls-7:30pmSat(1/29)- AdditionsHS(GBB/BBB) JV Wolves vs Frazer 10/11:30am "Do you know what my favorite part of the game is? The opportunity to play.– Mike Singletary Go Wolves!!!

Chelysa Owens-Cyr is an alumni of Wolf Point High School. She graduated with the class of 2017.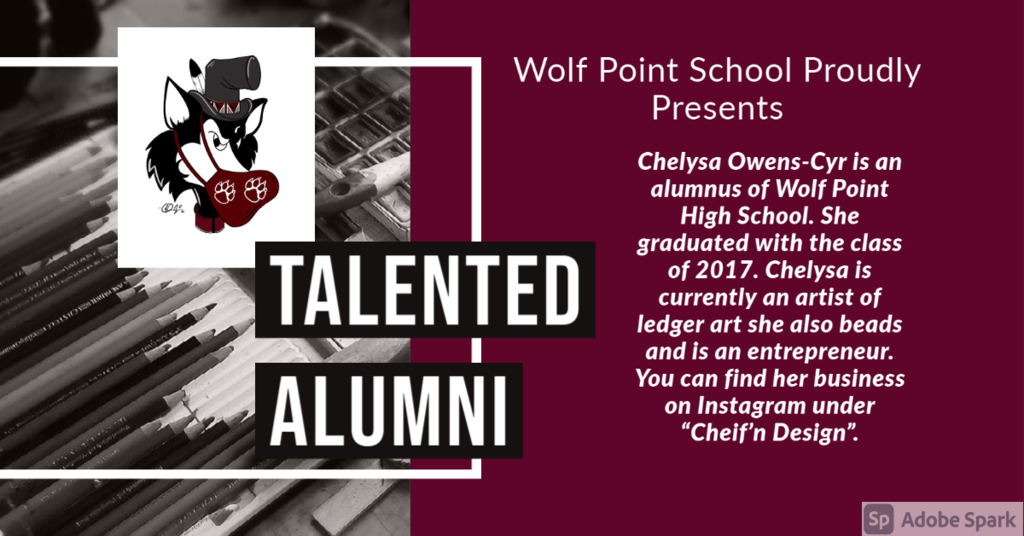 Wolf Point Annual Spelling Bee Jan. 28th, 2021 @1:00pm HS Auditorium

Tomorrow's Wp/Malta HS basketball games have been postponed.

The WP/Poplar Basketball games for Friday(1/22) has been postponed to a later date!!!

The Wolf Point School district will no longer accept elementary students who have been opted out to enroll, the 3rd quarter re-registration is now closed for safety. The dates to re-register for the 4th quarter will be March 10-24th. Plan accordingly.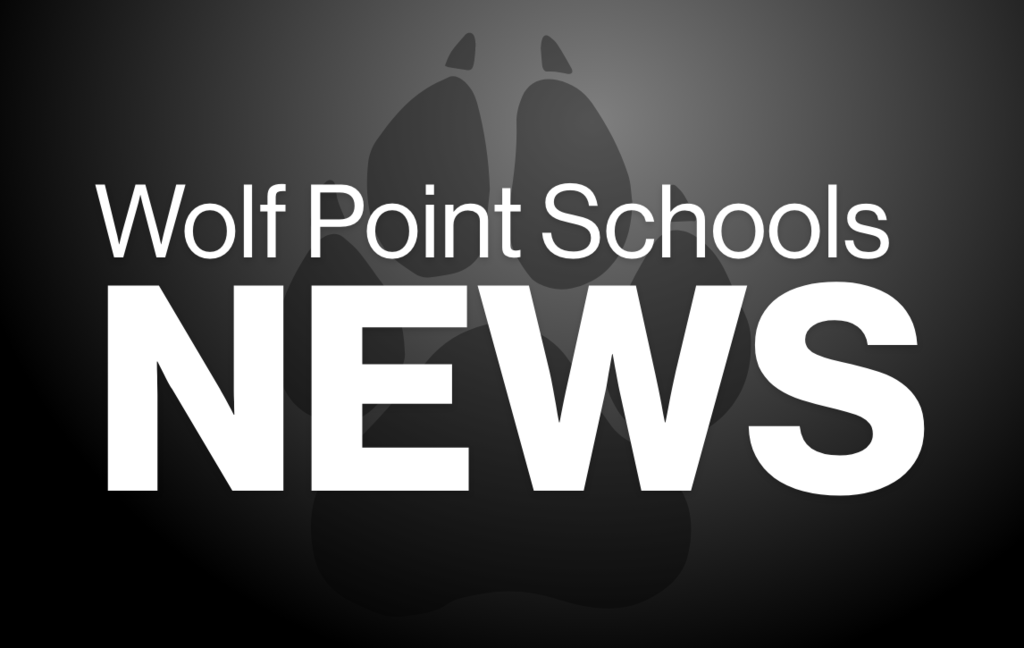 Wolves time changes for the weeK; 1/22 HS(BBB/GBB) @ Poplar 3pm- JV boys, 4:30pm- JV girls, 6pm -V boys, 7:30pm V -girls. 1/23 HS(BBB/GBB) Home vs Malta 1:30pm- C boys, 3pm JV-Boys,4:30pm JV-girls, 6pm V boys, 7:30 V girls.

Wolves Activities for the Week(1/18-1/23): Mon- JH Basketball @ Poplar 5pm Tues- HS(JV GBB/BBB) @ Frazer 5:30/7pm Wed- Nothing Thurs-Nothing Fri- HS(BBB/GBB) @ Poplar 3:30, 5:00, Varsity Boys 6:30, Varsity Girls 8pm HS (WR) @ Colstrip 5pm Sat-HS(BBB/GBB) Home vs Malta 12pm,1:30pm 3:00p,4:30, Varsity Boys 6pm, Varsity Girls 7:30pm(Games will stay on Schedule) HS Virtual District Speech/Debate "Persistence can change failure into extraordinary achievement.– Marv Levy Go Wolves!!!!

Schedule Addition: 1/19- HS(GBB/BBB) JV @ Frazer!! 5:30/7pm #wolvesontheprowl

Activities Picture Day is Tomorrow @ 10am! Prices are as follows: Package A- $15 Package B- $25 Extras- $10 Checks Payable to : Jay Cummins. Thank you Right Track Photography for always taking great pictures!!